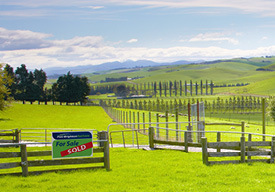 Real Estate COVID-19 Update
March 2020
As we settle into a new way of living and working, I would like pass on all the best to you all over the coming weeks.
We appreciate you may be worried about the impact of COVID-19 on you, your family and your business, but we want to reassure you that PGG Wrightson Real Estate is here to help you where we can. You may have a question about an existing listing or want some advice for the future, please let us know. We are committed to supporting our customers and the communities within which we operate, through this challenging period.
Our customer facing Real Estate business will be closed until further notice. However, we have a robust IT platform in place and all our sales force, along with our administration and processing teams, are functional at home. Our team will provide you with their usual exceptional level of service, so please contact them by phone or email, we are here to assist you. As we know Real Estate is a major component in New Zealanders' lives and our priority is to work alongside you and minimise any disruption.
We value your business and loyalty, so thank you for your understanding through these unprecedented times. We'll continue to respond to the changing situation which we will update you on as new information comes to hand.
Details on our COVID-19 response and the most up-to-date news on how we can support you can be found on our dedicated webpage, LinkedIn, and Facebook, so please keep checking these for future updates.
If we all stay at home as requested, unless working for an essential service, I am sure we will come out the other side. In the meantime, please stay safe, take care of yourself, and be understanding of each other.
All the best,
Peter Newbold
General Manager - Real Estate