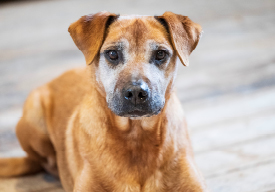 Lifestyle Collection Autumn Top Tip - Welcome a retired working dog onto your lifestyle block
February 2020
Having played a vital role on the farm, earning the love and respect of their owners,
working dogs deserve the good life after retirement. Adopting a retired working dog
onto your lifestyle block would provide open spaces for the dog to enjoy as well as a
new companion for you and your family.
To help connect these dogs with new homes, Retired Working Dogs New Zealand was established in 2012.
The dogs from Retired Working Dogs New Zealand vary and are not just older in age. Some can be younger and just not suited to the demands of being a working dog. Instead, these dogs make great pets, having been taught basic commands meaning they are easily trained and will adapt well to living as part of a family.
Former working dogs are generally trustworthy around stock, an important consideration for a lifestyle block owner.
Along with assisting with adopting dogs, Retired Working Dogs New Zealand provides a foster program. This program cares for injured dogs who have been referred by vet clinics having sustained career ending injuries and are now in need of a new home. As part of the foster program the dogs receive the surgeries and medical care they
require along with being vaccinated, microchipped, registered and de-sexed before being re-homed.

Considering adopting?
Here's what to consider when thinking about adopting a retired working dog. Answering these questions will help clarify the age and breed of dog that is best suited for you:
How much exercise can you provide?
What size is your property and how much area will the dog have to enjoy?
Do you have children / grandchildren?
Do you have livestock?
Do you have other pets?
What type of fencing do you have?
How long would the dog be alone during the day?
Adoption process
Retired Working Dogs New Zealand have both a website (https:// retiredworkingdogs.org.nz/) and Facebook page (search for facebook.com/Retired. WorkingDogs/). Plenty of information is on offer including any dogs who are currently looking for a new home.
When an application for adoption is received the team at Retired Working Dogs New Zealand contact the interested
person to discuss the dog and its suitability. All going well, a meeting will be arranged to meet the dog, followed
by a property inspection. Before the adoption is finalised the dog is placed on a month long trial at its new home.
An adoption fee is charged which contributes to the cost of vet fees and food.
How to put a dog up for adoption
If you have a dog for adoption, go to the Retired Working Dogs New Zealand website (https://retiredworkingdogs.org.
nz/) and complete the required form.
Retired Working Dogs New Zealand is a charitable trust which rehomes working breed dogs. We rely on the generosity of the public to help these dogs, so if you would like to assist us please visit our website www.retiredworkingdogs.org.nz to make a donation. Thank you so much for your support.
View the latest issue:
The Lifestyle Collection - Autumn 2020
Contact us today for a printed or downloadable version.