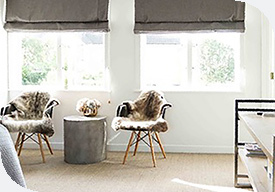 New Friends and Extra Cash with Airbnb
December 2017
Kaisla Quinn on making Airbnb work for you
Airbnb gives lifestyle block holders new access to the tourist market, especially if you can offer an interesting experience.
Travellers no longer want to stay in average motels. However, great accommodation in rural areas can still be rare. With the right ingredients, Airbnb could be your opportunity to make friends from all over the world, while also earning extra income.

New Zealanders are considered some of the best Airbnb hosts, and farmstays are among the most popular rentals. A lifestyle property could easily lend itself to becoming a character Airbnb.
However, you need to put in time to manage it yourself, or money and time if you are paying someone else to make it work. To be profitable, you need to ensure the cost of a minimum stay will cover the cost of management plus laundry and cleaning.
To set your prices, go to Airbnb and see what similar places cost in your area – and check that they actually have bookings at that price. As the market changes constantly, to stay competitive you must be ready to adjust your price.
For those who are reasonably computer-savvy, setting up your listing is easy. One of the most important parts is your host profile, as guests want to know what kind of person they're staying with. Good photos are also crucial.
Coming soon to New Zealand, Airbnb 'experiences' will allow property owners to combine accommodation with activities such as sheep shearing or fishing. These experiences don't necessarily need to be part of an accommodation package; they can be a standalone product for all tourists.
Kaisla Quinn is director of Kearsley Quinn Airbnb Consulting. Originally from Finland, she has been an Auckland-based Airbnb superhost for two years. 'Mum' to two dachshunds, she makes a mean ginger crunch for lucky guests.
For more info, see www.kearsleyquinn.nz