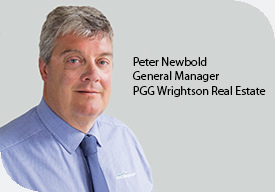 Dynamic autumn market in prospect - Peter Newbold
March 2018
As you will see in this edition of the Rural Property Pulse, this summer's market for rural property featured various highlights.
Demand for sheep and beef farms, viticulture and horticulture properties ranges from steady to spectacular. In most instances, among farmers and growers in these categories, confidence is up, export markets are willing and climatic conditions are driving excellent yields.
That said, insufficient listings are holding back the market for all these land uses as farmers and growers choose to make the most of the propitious circumstances by farming on rather than cashing in. Any dry stock farmers and kiwifruit growers considering listing property should be encouraged by the high level of buyer demand and can expect a warm reception from an under-supplied autumn market populated by a gallery of eager purchasers.
Undoubtedly, there are some significant issues in the rural sector, including banks reducing their exposure to agriculture and rural property, uncertainty around the impact of the government's changes to the overseas investment guidelines, and water quality concerns, which are all creating grounds for disagreement on land values between some buyers and sellers. These are temporary factors that should all work their way through the system relatively soon, with the market adjusting and increasing in activity levels when that correction occurs.
For those of us who see the glass as more than half full, what we can look forward to in the autumn is considerable attention directed towards a selection of desirable listings in various regions. These cover most land use types, particularly those that are generating the best export returns. During the next few months, we expect some high-profile listings of prestigious farms and orchards will set the scene for fierce competition from a pool of well-resourced buyers.
It should be an interesting autumn.
Peter Newbold
General Manager
PGG Wrightson Real Estate Limited
For more market information, see our latest issue of Rural Property Pulse.