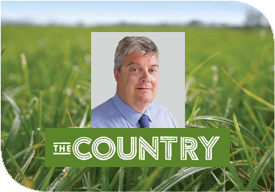 Property report: Lifestyle market boom
April 2021
PGG Wrightson's General Manager for Real Estate, Peter Newbold, joins The Country's Jamie Mackay to take a look at the lifestyle property market this month.
Lifestyle sections have overtaken rural sales as they have increased from approximately 6 billion to 9 billion dollars, Mackay said.
Newbold confirmed this and said he thought it would continue to increase over the next few years.
People were looking to invest their money as Covid-19 continued to place restrictions around travel, Mackay said. He asked if these people would look at investing in the rural market.
Newbold said he was seeing more first time and new investors.
"Dairy has been doldrums yet it has near record returns at the moment, there is continued interest in horticulture, and sheep and beef keep chugging along," Mackay said.
Click the play button for the full interview.