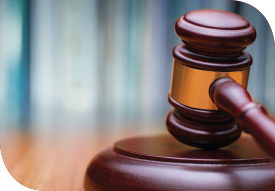 Rural property market watch: Auction results indicate market strength
October 2015
Auctions are the order of the day in the local rural property market. Those wishing to sell a farm are finding auction is an efficient, dependable way to bring out the best possible response. Creating a clear, transparent competition encourages qualified purchasers to reach a fair value and settle on an optimum price, leaving all parties confident about where the market sits.
Two significant South Waikato farms were sold at auction in late August. These sales underlined the regional market's strength. A 187 hectare Tirohanga farm sold for $2.97 million and a 488 hectare Lichfield block sold for $5.25 million. Dairy was a factor in both: The former has a 100 hectare milking platform and a three-year-old, 30-a-side herringbone dairy shed; while the latter, until recently fully covered in plantation forest, now has approximately 117 hectares cleared and planted in pasture or crops. While the purchasers of both farms intend to use them to finish beef cattle, at least initially, the under-bidders at each auction were dairy farmers.
Those under-bidders are still motivated to buy so how their interest evolves over the coming season is worth watching, especially given recent gains at the latest GlobalDairyTrade auctions. Also actively in the market, some of the larger farming groups see opportunity to buy lean and put in place budgets that work for the scale of their operations. Even larger than the Lichfield block, another South Waikato forestry conversion should list for sale shortly and is likely to attract interest, initially probably for beef, although subsequent use for dairy once an upswing proceeds will also attract some.
In another noteworthy sale, a 44 hectare Putaruru dairy property went under the hammer on 16 September, changing hands for around $50,000 per hectare.
Two significant auctions scheduled this week will be instructive to those who monitor local rural property sales. Also indicating market sentiment, a smattering of farms producing 75,000 to 100,000 kilograms of milksolids will come onto the market shortly. These should attract first-time buyers although, based on current payout projections, farmers will need to work extra hard to achieve sustainable budgets.
Meanwhile, my colleagues elsewhere in PGG Wrightson Real Estate's nationwide network report that viticulture, horticulture, beef and arable farmers all have reasons to be cheerful and, in localities where these land uses dominate, their profitability will drive vibrancy over the rest of 2015. That said, some regions, particularly further south, are noticing the effects of the dairy downturn, although generally the number of sales and listings have reduced while property values remain steady.

Paul O'Sullivan is Bay of Plenty and Central Plateau Real Estate Manager for PGG Wrightson Real Estate Ltd. Since he began his career in real estate in 1978, he has negotiated sales in excess of $850 million worth of properties, including dairy, sheep and cattle, forestry, waterfront and agri-science projects.