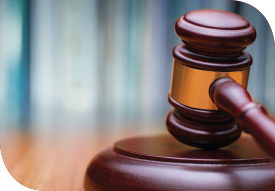 Auctions likely to set region's spring property market
September 2015
A series of South Waikato farms up for auction over the coming weeks should provide a clear indication of the strength of the dairy property market, says one of the region's leading rural real estate salespeople.
Despite recent challenges for the dairy industry, Bay of Plenty and Central Plateau Real Estate Manager for PGG Wrightson Real Estate, Paul O'Sullivan, says interest in investing in dairy in the region remains vibrant.
"Although some dairy farmers face difficult times, motivation for the sector remains robust. We are still receiving calls from investors focused on considerably longer timeframes than the next payout. They are not put off by dairy's recent travails. There are strong arguments to suggest that we have reached the low point of the dairy cycle. Investors looking to benefit from the underlying strength of New Zealand primary production do not appear to be hesitating in their enthusiasm to acquire rural property," he said.
Paul O'Sullivan said three upcoming auction sales will test the region's appetite in the face of the payout downturn: A 488 hectare Lichfield forestry conversion block that provides numerous different farming options will go under the hammer on 27 August; a 187 hectare Tirohanga property with a three-year-old 30-a-side herringbone shed will be auctioned the following day; and a 213 hectare irrigated Whakamaru farm 50 kilometres northwest of Taupo is scheduled for auction on 16 September.
According to Paul O'Sullivan, interest in the three farms has been positive so far.
"We expect that values for these properties, plus others that list for sale in the next few months, should at least hold steady despite the lower payout. Based on the level of interest, demand for land, which has outrun the supply of good farms for two years or more, should continue to hold the ascendency and the predominantly sellers' market will prevail.
"It appears that the factors that resulted in dairy commodity prices dropping in recent months have turned around, in which case any impact the current downturn has on the rural property market should be relatively minor.
"As spring approaches and activity in the local rural property market goes up a gear, we will see what happens. These auctions will provide a clear indication and should set the market for the next few months.
"Interest in marketing rural property via auction has climbed in the past year or so, as those selling farms recognise the merits of an efficient and dependable method of sale that will bring out the market's best possible response and achieve a fair value that suits both vendor and purchaser. PGG Wrightson Real Estate has successfully conducted an increasing number of rural property auctions in the past 18 months. We expect these upcoming auctions will be well-attended and will provide us with a clear, transparent way to monitor what the South Waikato rural property market is doing, and how it is likely to progress during the spring," he said.
Further information:
Paul O'Sullivan
07 886 1916/027 496 4417