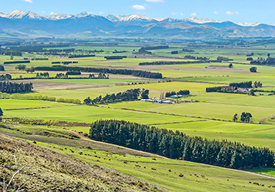 Property Express - Barnhill
October 2019
Portion of a 158 year farming family legacy for sale in Northern Southland.
Thomas Lowther Barnhill arrived in Dunedin on 27 November 1859 following a four month voyage on the SS Cheviot from Greenock, Scotland.
Born in Antrim, Northern Ireland, his responsibility on board was to manage the livestock the vessel was bringing around the world for the Australia and New Zealand Land Company, including a large consignment of pedigree sheep from the Duke of Buccleuch's estate in the Scottish Borders.
Age 20 when he arrived, Thomas Barnhill came to New Zealand to work for the company, which had several large
landholdings, mainly in the lower South Island. Pastoralists, like those who owned the company, had identified a significant opportunity to run stock in the largely unpopulated country and the sheep Barnhill brought with him were intended to establish that.
In 1862 the Australia and New Zealand Land Company acquired the lease to graze the 26,000 hectare Run 181, known as the Elbow Run, after the 90 degree turn the Oreti River takes there. Elbow was also the name of the
nearby township now known as Lumsden.
Taking over the lease the Land Company renamed the property Castlerock, appointing Thomas Barnhill to manage it which he did for most of the next 52 years until his death in 1914. His first arrival at the then isolated
property however, followed six weeks driving a mob of Border Leicester sheep from Oamaru over largely untamed country, with no road access and only a compass to guide the way.
Although Thomas did not marry, his sister Maria followed him to New Zealand from Ireland, and her descendants have remained on the property ever since, albeit the farm, which is now named after Barnhill, is now freehold and only a fraction of its original size after 158 years of consolidation, intensification and subdivision.
Maria Barnhill's great great grandson David Thomas and his wife Julie took over the family farm in 1969. They are now selling one of the remaining portions of Barnhill, a 1026 hectare extensive sheep, beef and deer unit which
is listed for sale by Andrew Patterson of PGG Wrightson Real Estate, Invercargill.
David looks back with satisfaction on his generation's tenure.
"Initially we struggled with interest rates. However, we had the size and scale to withstand that, and as there was no pressure on the farm from other family members, we were able to hold our own and carry on farming.
"In our years on the farm we have managed to increase the carrying capacity of the hill block, which is what is now for sale, from approximately 2000 to around 7000 stock units. He have also built up a successful South Devon cattle stud, largely through Julie's initiative and skill," he says.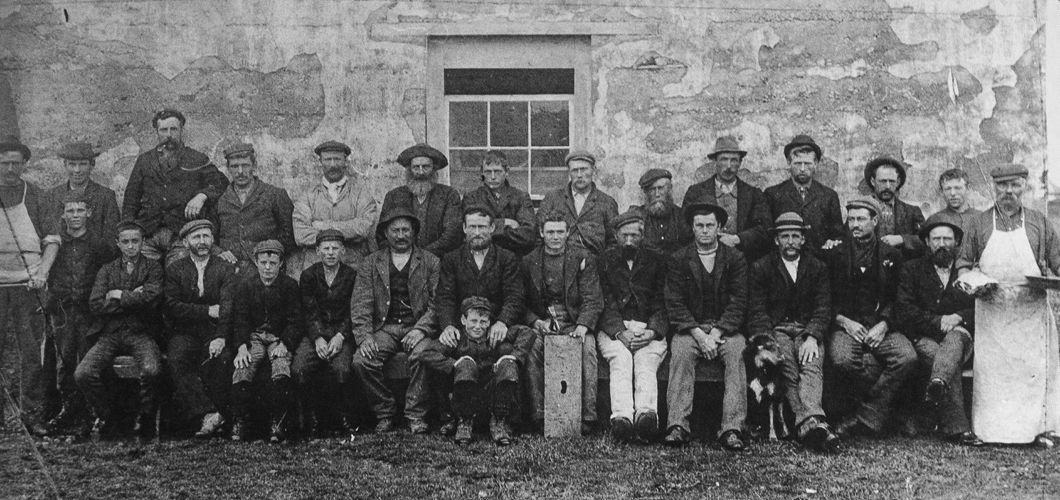 After a period off the property during the 1870s, Thomas Barnhill returned to manage Castlerock again in 1881. He took ownership of more than 5600 hectares when the principal of the Australia and New Zealand Land Company died, which led to the first sub-division of the property in 1903. A further sale and subdivision took place after Barnhill's 1914 death, and again when Maria died in 1935.
As well as the isolation, Thomas Barnhill and the other pioneers had to contend with tougher winters than are now typical, with snow tending to settle in May and remain on the ground for up to seven weeks, drifting in the valleys, and causing serious flooding when it melted.
Shipping the run's wool to Invercargill was another challenge in the early days. Going through the Oreti Valley required five river crossings, which could be treacherous, so the bullock wagon carrying the clip took a more
roundabout route, down the Waimea Plains and across the Hokonui Hills, a round trip of at least two weeks.
Refrigerated shipping of mutton in 1882, which established the frozen meat industry, enabled Castlerock to diversify production. This was a welcome relief after a sharp drop in wool prices in 1879 made life at Castlerock difficult, reducing wages for farm workers, and initiating the wholesale slaughter of surplus stock and the construction of boiling down works on the station to reduce the large quantities of carcasses to tallow.
David says his family's longevity has played a part in their farming success.
"Passing it on through just four generations over 158 years, and keeping up with the times, allowed us to make the most of the property.
"For Julie and me, using the farm to establish and educate our children, now pursuing their own lives in various parts of the world, is our proudest achievement, and with nobody in their generation inclined to take the farm on,
selling this part of it is the logical option for us," he says.
According to Andrew Patterson, such a well-located extensive breeding and grazing property, in easy reach of Queenstown, Te Anau, Gore and Invercargill, and 15 kilometres from Lumsden, is a rare find.
"Barnhill offers numerous farming options, which currently include ewes, breeding cows, forestry and dairy grazing, while it has previously also run deer. Properties of this scale, with so much potential and diversity,
are seldom available in this location," he says.
David and Julie Thomas have employed managers to run the farm for the past 18 years, living in Nelson and returning to Southland five or six times per annum.
Around ten years ago they converted the 700 hectare block on their flats to dairy, which is not for sale.
To read more this property go to page 93 of the Property Express magazine by clicking here.