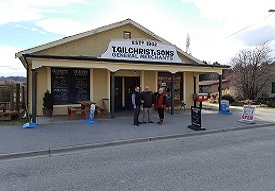 Central Otago heritage general store business offered for sale
June 2019
One of Central Otago's best loved businesses, an historical highlight of the Rail Trail, and New Zealand's oldest continuous general store business, is for sale.
Gilchrist's Store in Oturehua was built in 1899 and taken on by Thomas Gilchrist in 1902. Run by his descendants for three generations, the original store and Gilchrist family homestead went into community ownership in 1996 after Herb and Bruce Gilchrist, the grandsons of Thomas, retired. Since then the business that operates out of the site has been separate, as Craig Bates of PGG Wrightson Real Estate, who is marketing Gilchrist's Store, explains.
"Since ownership of the land and buildings was separated out, the business has continued to provide a valuable service to the local community, and visitors to Oturehua, particularly along the Rail Trail. Current owners John and Helen Hellier are ready to move on, and the business, which has several component parts to it, is for sale as a going concern," he said.
Gilchrist's Store itself stocks general grocery products for the Central Otago community and local craft items popular with visitors. It boasts memorabilia such as the original telephone exchange, an antique bacon slicer, tinned coffee and food from the late 1800s. In addition, the business also comprises a bed and breakfast, a NZ Post depot and two rural delivery runs providing an essential service to approximately 150 rural families, many of whom have been customers since the store first opened.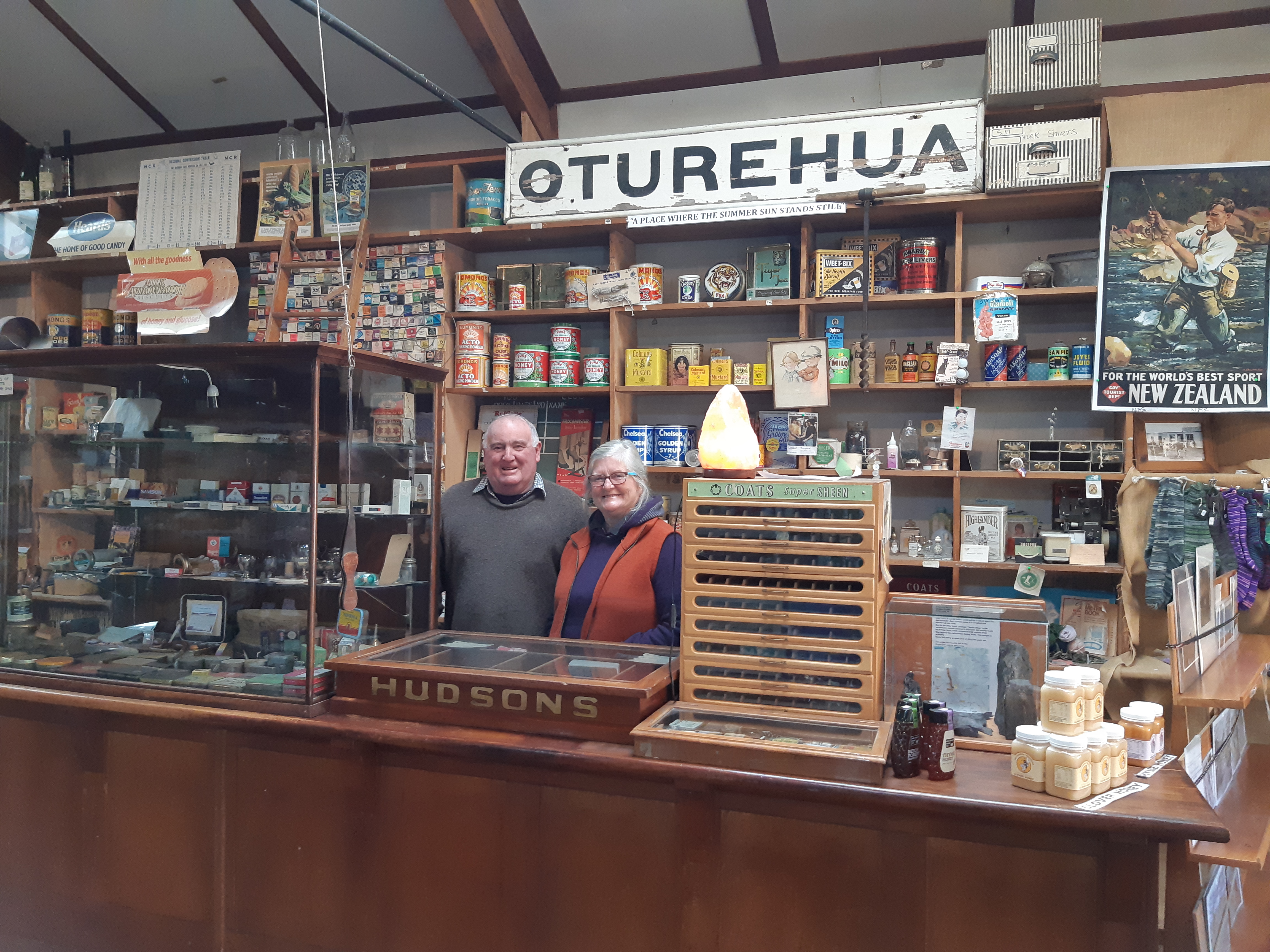 John Hellier says, while providing a crucial service to Oturehua and surrounds, the business supports an excellent lifestyle.
"With an established customer base going back generations, service to the community underpins the business, both for the store itself and the rural delivery runs. On top of that, the bed and breakfast serving the Rail Trail keeps us busy from spring through to Anzac Weekend, while the tourist factor, in general, helps to boost income. Oturehua is not just somewhere to stop for an ice cream halfway between Wanaka and Dunedin; it has great character and heritage of its own.
"This business is definitely owner operated. We have made it work for ourselves, and a new owner will have the opportunity to bring their own personality to it. That is all about customer engagement, service, trust, and old fashioned New Zealand integrity, whether you are serving locals or visitors.
"Between the 1920s and the 1940s, the business also incorporated a bakery and kept up to 12 local people in employment. Now there are three of us, plus a handful of casual employees when required. They are all local people and understand the significance of this business to the local community," he said.
Further information:
Craig Bates, 027 489 4361