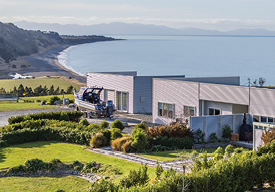 Lifestyle Collection: Clifford Bay coastal property
October 2020
One of Marlborough's most desirable and spectacular.
A 20 hectare Blind River property sold in September after a marketing campaign that attracted national and international interest.
Overlooking Clifford Bay 34 kilometres south east of Blenheim on an elevated site designed to capture some world-beating views, the property was offered for sale by Greg Lyons of PGG Wrightson Real Estate, Blenheim in a joint listing with his colleague Joe Blakiston. Greg describes it as one of the most spectacular properties he has marketed.
"This is an amazing lifestyle property, unique in Marlborough.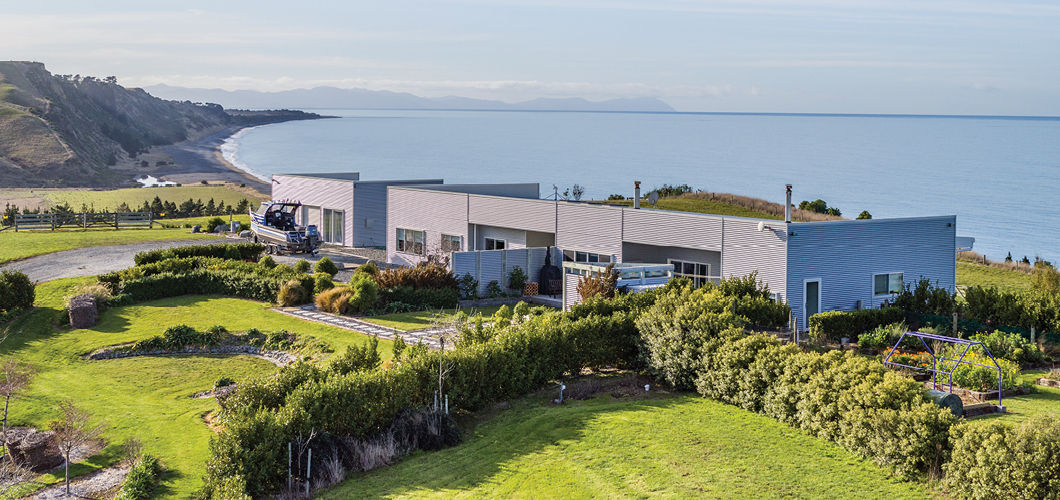 "Whether it be a calm clear day or a stormy southerly, this captivating location takes full and spectacular advantage of its amazing coastal outlook. One of Marlborough's most desirable luxury waterfront havens, it takes 'wow' factor to a whole new level," says Greg.
Offered to the market in August, with private viewings rather than open days, the property attracted plenty of attention.
"We took numerous parties to view, some locally based, though many from the North Island. Marlborough's lifestyle market is buoyant like never before, with expats coming back from overseas and Aucklanders aspiring to move south. A short supply of listings is driving fierce competition and strong results for our vendors, with the Blind River listing a particular case in point," says Greg.
Despite the interest from outside the region, the new owners of the property are Mike Holmes and Sherryl Wells, who farm on Mt Riley, a 511 hectare property north west of Blenheim. Mike says the outlook captivated the couple.
"There are four completely different views, taking in all points of the compass. You can look straight ahead towards Wellington, north to Port Underwood, south to the cape or out of the kitchen window towards the mountains.
It is difficult to imagine ever growing sick of them, and the marine views, in particular, change constantly.
"After living in a secluded spot for 40 years, we are not going to give up on privacy, though we also need somewhere to stretch our legs, graze some cattle, and run horses as we ease out of farming, onto our retirement place. All of those are provided for here, and a quick walk to the beach is a great bonus.
"Ultimately, it was the spectacular views that made us realise this was the place. Our daughter summed it up best when she first visited, stepping out of the car, standing in awe with her jaw dropping and repeating that word that you can't use in polite company," says Mike.
He says the service provided by Greg and Joe has helped immensely with the transaction.
"Greg has been awesome. He is so passionate about what he does: he lives and breathes property; while Joe has masses of contacts and so much experience to make sure all the details are covered off. We haven't had much to do with real estate in the past, and I couldn't believe how good they are to work with."
Rural & Lifestyle Sales Consultant
M 027 579 1233
Sales Manager, Nelson/Marlborough
M 027 434 4069