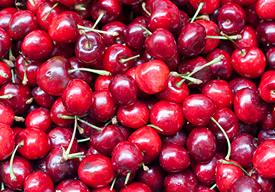 Rural Property Pulse - Good weather, high global demand sets growers up for productive summer
January 2020
Spring is always a busy time for growers. This year that was certainly the case with pressure on to reach key milestones in continuing developments ahead of the summer.
These developments typically focus on corporates diversifying beyond dairy and sheep and beef, adding horticulture to their portfolios. In most instances and in various different districts that entails planting apples, avocados or cherries to meet growing export demand. Increased cherry production in Central Otago, for example, mainly from land previously used for grazing, is projected to double the national crop of export cherries, which are finding ready markets throughout Asia.
In several districts, especially in the SouthIsland, growers were confronted with frost pressure during the spring. As wind machines are part of most new horticulture developments in the higher risk localities, frost fighting to ensure crops are protected was generally easily managed.
A severe hailstorm struck Hawke's Bay in late September, affecting stonefruit and pipfruit, though it hit relatively early in the season and the extent of the damage will become more apparent closer to harvest.
In those regions where large scale vegetable production is a key land use, including Pukekohe, Ohakune, Hawke's Bay, Levin and Canterbury, wet weather delayed planting crops out. Similarly, cool South Island weather set the apple and grape seasons back seven to ten days behind where they usually are.
Regular spring chores include controls and monitoring for pests and fungicide, along with fertigation to keep growing crops in optimum health.
Growers can look forward to a busy summer, with the positive market outlook providing plenty of encouragement and excellent prospects for a profitable season.
This report was prepared in consultation with PGG Wrightson's Fruitfed Supplies, a leading horticultural service and supply business servicing New Zealand's major horticultural regions.