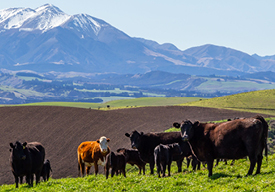 Property Express - Grand Heritage Achray
October 2019
Historic North Canterbury property will attract strong market interest.
A much admired historic North Canterbury sheep and beef property is for sale.
Achray is a 418 hectare farm located 112 kilometres north of Christchurch, 15 kilometres north of Culverden and
three kilometres east of Rotherham. It has been listed for sale by Peter Crean of PGG Wrightson Real Estate, Christchurch, who describes it as a high calibre farm.
"Outstanding farm infrastructure, good stock water supply systems and a high standard of fencing, including laneways, show how well the farm has been maintained and how easy it will it be for a new owner to walk in.
"Current farming practices include a strong cattle history incorporating both dairy grazing and beef trading, in addition to approximately 300 breeding ewes.
"Rotherham is a highly-regarded, versatile and productive farming area. Achray features a mix of easy hill country and flats incorporating 60 hectares of irrigation, making it an ideal property for livestock breeding and finishing or for dairy support," he says.
Achray was originally part of the Saint Leonards Estate which covered 40,000 hectares across the Amuri in 1862. When Saint Leonards was subdivided in 1877 nine runs were created, including Isolated Hill. John Macfarlane purchased this, which he promptly renamed Achray after Loch Achray in Scotland.
By 1913 Achray was a 3345 hectare freehold property. Sold by the Macfarlane family, who in 1892 had built a grand weatherboard homestead surrounded by a wide verandah and complete with billiard room and cellar, it
was privately subdivided to create a number of smaller farms. In 1920 Achray's homestead block was leased to James Nicol Boag. His family remained on the property for three generations, until 2008, when current owners
Rose and Euan Lawson purchased the property.
Rose says she and Euan have undertaken various improvements during their tenure at Achray, including re-roofing and externally painting the homestead.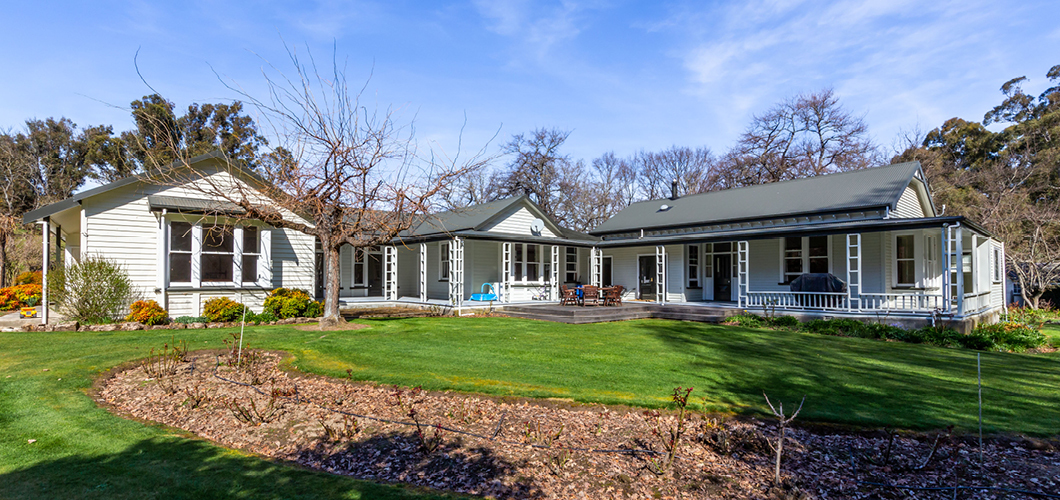 "We have re-grassed, and built a new workshop and implement shed as well as new cattleyards. We have moved the
property more towards beef and dairy grazing, also growing supplements for sale, as well as to feed to our own stock.
"With a mix of flat irrigated to rolling country, it has been an easy property to farm, with accessible land, while the views towards Waiau and the snow-capped mountains, especially in spring, are just beautiful," she says.
Built with servant's quarters, the 450 square metre homestead now includes a three bedroom self-contained flat as well as the three bedroom main residence. It is set in established grounds boasting specimen trees, rhododendrons, camellias and abundant roses, plus an expansive long-established orchard.
Peter Crean expects demand for Achray will be keen.
"Achray is an easily managed property boasting exceptional infrastructure, immaculate aesthetics and a grand heritage. Farms of such quality only come to the market rarely, and are therefore highly sought after, particularly with the current commodity prices driving demand for land that will support sheep and beef.
"Its combination of irrigated flats, easy to rolling workable hill country and proven stock production give Achray a perfect balance.
"With an established history as a cattle finishing unit, in addition to its use in dairy support over recent years, plenty
of prospective purchasers will be highly motivated to take an interest in this property," he says.
Achray is for sale by deadline private treaty with offers closing on Thursday 31 October. It comprises three titles of 95, 105 and 219 hectares. It is available as a single unit or in parts reflecting the current titles.
Following damage incurred in the Kaikoura earthquake, the homestead is for sale in an 'as is where is' condition. Detailed information is available on request.
To read more this property go to page 60 of the Property Express magazine by clicking here.