Property Express: Sector strives on as grape growers deal effectively with COVID crisis
September 2020
Viticulture is standing up well to COVID, with growers remaining optimistic.
Joe Blakiston of PGG Wrightson Real Estate, Blenheim says the sector is attracting steady interest.
"Wine remains popular, especially in lockdown. Meanwhile, low interest rates encourage those with equity to invest in land rather than keeping their money on term deposit. Capital is readily available to growers. That gives larger corporates opportunities to increase scale, while investors will support medium-sized wineries to expand," he said.
Recent transactions signal a sellers' market with listings quickly snapped up at firm prices. An 8.1 hectare Fairhall Sauvignon Blanc vineyard sold in August soon after being offered to the market for $2.3 million; while Stanley Estates, a 39 hectare Lower Dashwood vineyard, attracted strong enquiry with a positive outcome expected in October.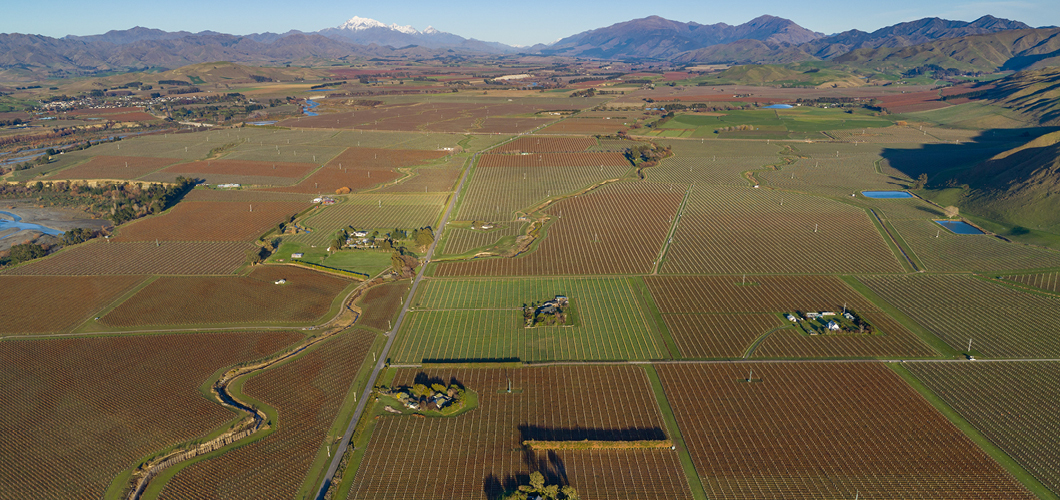 Joe says the industry avoided the difficulties that COVID threatened.
"After some initial doubt, harvest did proceed and following that strong export sales and high local demand have been a bonus."
Marlborough Area Sales Manager for FruitFed Supplies Phil Dasler says the industry values its status.
"Grape growers recognise they were fortunate to be deemed an essential service, and COVID aside, harvest was one of the best in local memory, with perfect weather and clean fruit.
"Like most others in horticulture, the biggest cloud is seasonal labour: will we have enough, can we find more, can we persuade New Zealanders who have lost work to come on board? We need workers during the growing season for the likes of bud rubbing and leaf plucking, not just for harvest," said Phil.
He believes winter has set up another good year.
"All the vines are pruned, the weather is great and bud burst began well. Winemakers are still placing orders. For growers with land and grapes, there is no problem finding a home for your fruit. If you can grow a good crop, you will find a buyer.
"Confidence is driving development, mainly among corporates, including super funds and primary sector investment managers. Since COVID the latter have been inundated by people wanting to invest in viticulture.
"We are in a consolidating market, where the big players are growing. Development forecasts for the coming years predict that more hectares will be planted in grapes as the viticulture sector continues to grow, reflecting the industry's strong market position," he said.
Sales Manager, Nelson/Marlborough
M 027 434 4069