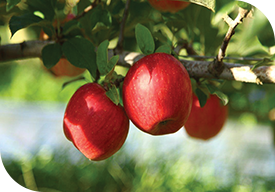 Growers overcome challenges as climate impacts on production
March 2019
In several districts, summer threw up more production challenges than most growers would prefer. However, with export markets continuing to hold New Zealand product in high regard, their efforts should be well rewarded.
Dry conditions, and wind in some areas, became increasingly problematic, nowhere more so than in Tasman. Aside from the region's large fires, growers faced implications around fruit and vegetable development. Bringing a crop through to harvest requires water, however the extreme dry conditions in Tasman have brought about unprecedented levels of water restrictions across the region.
Among those growing vegetables, the wet spring at the start of this growing season meant crops were planted late, which in turn has resulted in a late harvest, impacting on returns and cashflow, aside from reduced yield for some crops. However, current market returns for vegetables have improved for those who have been fortunate to avoid the harsh growing conditions. Returns from onion exports are significantly up on recent years and may be the highest in living memory.
Early fruit varieties, particularly early cherries, also felt the impact of the wet spring and early summer. However, late summer fruit crops, including late variety cherries and apricots, are high on quality, though lower in terms of volume due to frost in spring.
This summer's berry fruit season was short, with a tighter than normal window to harvest boysenberries and raspberries.
Apple growers have commenced what will hopefully be a positive harvest, although the wetter than normal December in Hawke's Bay placed extra pressure on crop and disease management. Meanwhile, the same weather conditions in the same regions mean the viticulture sector will have a lighter than average vintage this year, with increased vigilance required by growers to manage mildew.
For those growers in a position to deal with the challenging conditions, the returns this season should be satisfying.
This report was prepared in consultation with PGG Wrightson's Fruitfed Supplies, a leading horticultural service and supply business servicing New Zealand's major horticultural regions.
◰ Read more in our Latest Rural Property Pulse publication
◰ Read more in our Latest Property Express publication