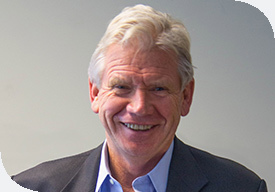 Introducing Ian Glasson – PGG Wrightson's New Chief Executive Officer
December 2017
Ian Glasson was appointed as PGG Wrightson's Chief Executive Officer on 1 November 2017. Based in Singapore from March 2013, Ian was CEO of Zuellig Agriculture and Gold Coin, which was subsequently spun out of the Zuellig Group of businesses. Gold Coin manufactured and sold animal and aqua feed from over 20 mills, operating in 10 countries including China and throughout South East Asia.
Ian has had a long career in food and agriculture in Australia and overseas. He has held roles as MD Gresham Rabo Management Limited, a private equity fund specialising in Food and Agribusiness investments; he spent nine years with Goodman Fielder where he was MD of Goodman Fielder's global Food Ingredients business; and was CEO of Wilmar's Sugar business, previously known as CSR Sugar (Sucrogen), in Australia and New Zealand.
Ian also has extensive industry experience in other sectors, including a long career in the oil and gas industry with Esso Australia Ltd and its parent, Exxon in the United States, and has spent time in the building and construction sector with Kone Elevators. Ian is a nonexecutive director of SunRice (Ricegrowers), a positon he took up in March 2016. Ian holds a Bachelor of Engineering Degree with Honours from Monash University and is a graduate of the Australian Institute of Company Directors.
Ian's initial reaction on joining the company is that PGG Wrightson is a long-standing and well-established business with fantastically dedicated staff, many whom are long-serving employees. PGG Wrightson has a strong interface with farmers and its continued success will be to expand the company's offering across a wide range of products and services. PGG Wrightson's Seed and Grain business, already international, also has significant scope to grow, both geographically and in new product segments.
> Visit the PGG Wrightson Corporate Website