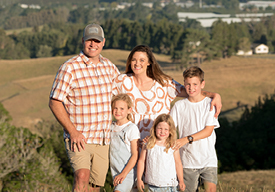 Lifestyle Collection - Patton Family Trade Texas for Katikati
February 2020
Jonathan and Anne Patton, their son JD, and daughters Emily and Charlotte were all born and bred in the United States, with roots in South Carolina and more recently Texas.
Since the middle of last year however, their future has been set in New Zealand, which offers them a series of advantages, as Jonathan explains.
"We benefit from a lifestyle here that is great financial value compared to living on a similar property in the Unites States; I have business in South East Asia and back in Texas, and New Zealand is one flight away from each; and we believe the economy here will thrive over the next few years, which makes New Zealand an ideal country for our children to become adults," he said.
Andrew Fowler of PGG Wrightson Real Estate, Tauranga helped the Pattons find the 11.6 hectare Katikati lifestyle property that will be home as these aspirations become reality.
"We started travelling to New Zealand three years ago after friends moved here from Texas. We decided to follow them in 2018, and moved in June 2019. Once we found the property we wanted, Andrew helped us structure with the vendor a purchase arrangement that allowed us to meet our emigration requirements. JD and Emily started at school in New Zealand last year, with Charlotte starting this year, and that transition has gone well. They are already picking up some New Zealand accents," he says.
Living in view of the Pacific Ocean, 20 kilometres from Waihi Beach and with the opportunity to head to the mountains when the mood takes them is ideal for the Pattons.
"Just as we first came here to visit friends and fell in love with it, we have since had at least two other families visiting us from Texas who are now set on relocation to New Zealand themselves.
"I have worked internationally, both commercially and on not-for-profit projects. Anne and I sought to give JD, Emily and Charlotte an international experience. Our visit to New Zealand came at the right time for our children, who are nine, seven and four now. Making the transition has worked well for them," says Jonathan.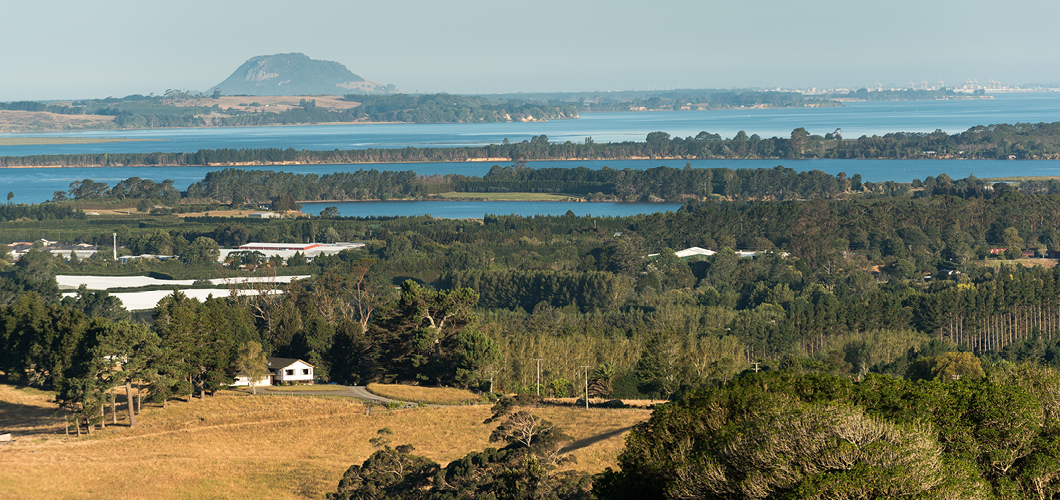 "Enjoying an excellent water supply and a sub-tropical Mediterranean-type micro-climate, the solid four bedroom farmhouse recently underwent complete refurbishment. It offers opportunities for stock, horticulture, hunting, beekeeping and horses. This is a stunning property in one of the Bay of Plenty's high growth areas. I am sure the Patton family will find it a beautiful and fun place to live," says Andrew.
Jonathon says there is plenty of time to work out what to do with it.
"We certainly have many options. At the moment, we are loving having a big place to explore. In Texas we didn't have anywhere near the space we have here. At this age, our children enjoy going down to the stream, hiking up to the top of the property, and checking out the neighbours' animals," he says.
To read more of the Lifestyle Collection magazine by click here.
View the latest issue:
The Lifestyle Collection - Autumn 2020
Contact us today for a printed or downloadable version.