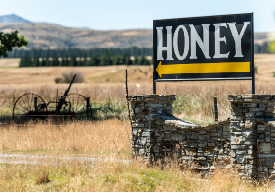 Lifestyle Collection - Sustainable 90 year old Beekeeping business ready for a new owner
February 2020
William and Pearl Adamson started beekeeping on the Maniototo Plain in the early 1930s,
running 300 hives in the early days, building to 2000 in a family partnership in the early 1970s as the business grew.
Although some of the technology has changed, keeping bees and extracting honey is fundamentally the same as it was 90 years ago. Now William and Pearl's son Walter, who took over the Wedderburn beekeeping base in the late 1970s, has decided to move on.
Located at Wedderburn, 15 kilometres northwest of Ranfurly, the business comprises a generous family homestead within a large landscaped garden on 1.7 hectares, several buildings, all the substantial plant necessary to keep bees and extract honey, 1300 hives and the relevant agreements with local farmers to site them.
On behalf of Walter and wife Eileen, Sally Taylor of PGG Wrightson Real Estate, Alexandra, in conjunction with colleague Shane Turfus, is marketing 'Adamson's Honey'. She says it is an established and sustainable operation.
"A family business, nationally recognised for top grade white clover honey and a specialist line of wild thyme honey, this is ready for a new owner to walk in. For someone without beekeeping experience, Walter is available to assist with the transition.
"A risk management programme is in place, monitoring honey production, processing, packaging and storage to ensure every step complies with the industry's export code of practice. Approximately 70 full time clover sites, plus seven seasonal spring sites for thyme honey, are part of the business," she says.
Walter says the lifestyle would best suit someone who loves the outdoors.
"That's what I have enjoyed most. You are out and about the whole time, in and out of local farms, observing what is going on in the community. It is very interesting. Although in a practical sense you are working hives, you are also dealing with people all the time, so it is important to enjoy that.
"While work carries on through the winter, our busiest period is from September to April. Beekeeping is labour intensive. We have been fortunate for the last eight years with overseas workers. We keep them busy for seven months, then they go back to the northern sun for five months, and we keep going with only the occasional casual worker.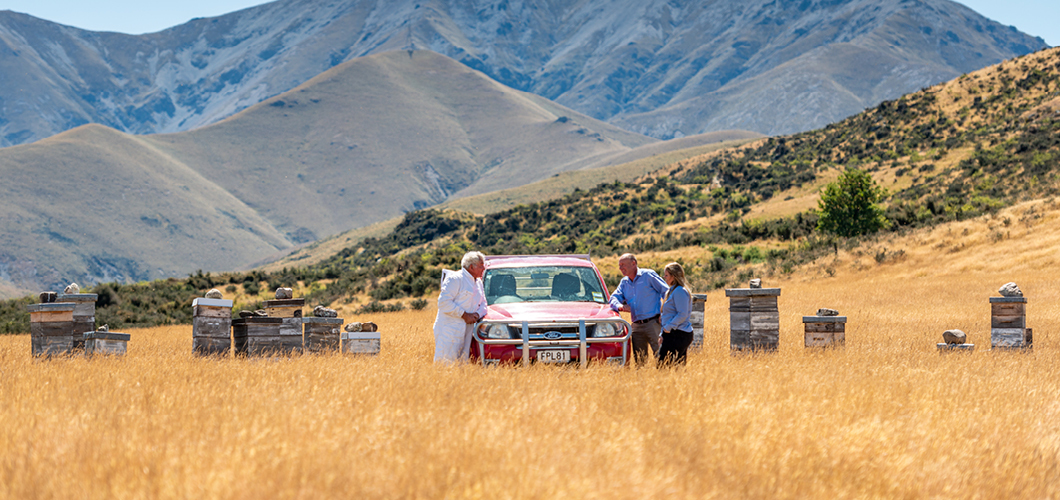 We've had the same couple from the Czech Republic working for us most of that time. They are happy with the lifestyle and working arrangements and haven't experienced a winter for eight years," says Walter.
Wild thyme honey, harvested in the spring from hives sited in specific locations, has grown in popularity as New Zealanders have developed a more sophisticated palate. Central Otago is the only area in the southern hemisphere that produces thyme honey.
"It is a northern Mediterranean flavour, with export appeal, mostly to Europe. We have produced it for around 35 years, and local consumption has gradually increased. People are more willing to try something different," says Walter.
With sites on approximately 55 Central Otago farms, the business has remained much as it has always been, although transport has grown easier since William and Pearl started out.
"In the early stages they were only just out of the horse and cart. Since then, the principles of extracting honey have basically remained the same, though much of the plant and equipment has gradually gone stainless, with some automation, which is not that big a change," he says.
Walter reckons a new owner would take a couple of years to come fully up to speed with the business.
To read more of the Lifestyle Collection magazine by click here.
View the latest issue:
The Lifestyle Collection - Autumn 2020
Contact us today for a printed or downloadable version.