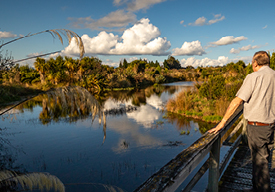 Lifestyle Collection - High quality home matches outstanding views
November 2019
In 1976 Don and Dorothy Cromb moved from Mossburn, where they were managing Mount Hamilton, to Fiordland taking up a 200 hectare farm, Tapua, at Wilderness Road, The Key 20 kilometres south east of Te Anau.
Over the course of the next 30 years, successfully farming Perendales, they doubled the size of the property. Then, in
the spring of 2006 due to ill health, they sold their farm to a neighbour and shifted closer to the bright lights of Te Anau, to a .9 hectare lifestyle block in the Te Runga community.
A few years ago, with an eye on their next move, they bought into Central Otago's Golden View Lifestyle Village, in Cromwell. With their option on a unit in the village coming up sooner than expected, and scheduled to be ready for the Crombs to move into by the autumn of 2020, they are now ready to return to their Central Otago roots.
Nick Robertson of PGG Wrightson Real Estate, Te Anau is marketing their Te Runga home,which he says has the best of what Fiordland has to offer.
"This is a four-bedroom home that lives up to its panoramic views of the Kepler and Murchison mountains and Lake Te Anau's ever changing vista.
"Constructed by one of Te Anau's most sought-after builders, its large open plan living area frames the grandeur and spectacle of its splendid outlook across the lake to the mountains.
"With modern, executive standard features including a tiled entrance, diesel powered central heating, a designer kitchen with a butler's pantry, a master bedroom with en suite and walk-in wardrobe and a double garage with a lined attic suitable as a home gym or to accommodate visitors, everything about this home exudes quality," he says.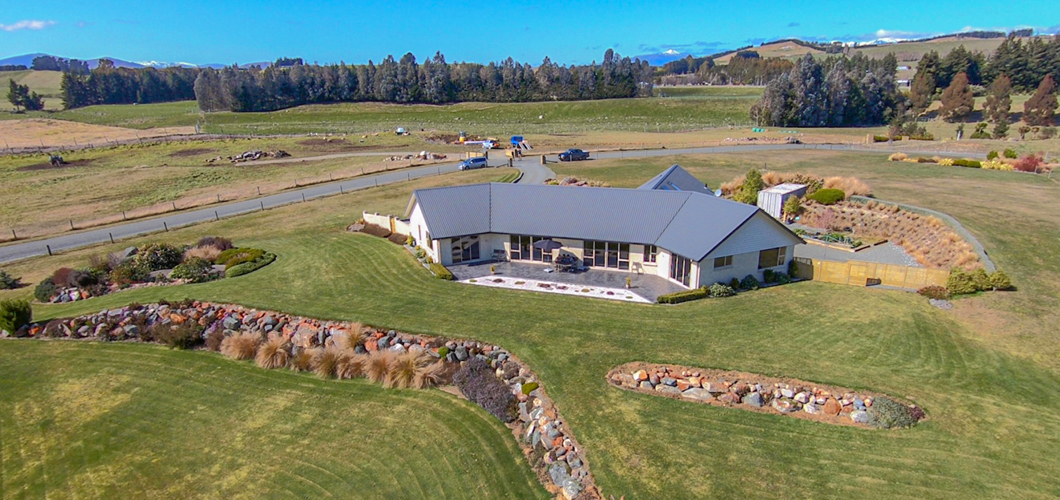 Don and Dorothy have enjoyed the home as a base for their multiple links to the local community, which range from membership of Rotary, to volunteering for the Te Anau District Flower Show, golf, bowls and the local school board. Don, who also works part time couriering crayfish to Queenstown, says although they have loved the Te Anau community they are ready to move on.
"It's time to let some younger people take up some of the weight. Although this has been a lovely house to live in we are now ready to take the next step. We will miss our friends in Te Anau, though I grew up in Cromwell and know plenty of people in the town, so it is going to be an easy move for us to make," he says.
To read more of the Lifestyle Collection magazine by click here.