Lifestyle Collection - Pelorus Sounds
November 2019
Kaiuma Bay development grows in popularity.
Recent sales suggest interest in Kaiuma Bay, a 77 section subdivision at the top end of Pelorus Sound around 20 kilometres from Havelock in Marlborough, is set to take off.
Greg Lyons of PGG Wrightson Real Estate, Blenheim sold several of the properties through the winter and says the area's attractions are gaining ever more serious appreciation.
"Interest in Kaiuma Bay continued through the winter months, with sales progressing steadily during the period. That is unusual as people tend to focus more on decisions around a holiday home or retirement option during the
spring and summer.
"This is the only development of its kind in the Sounds that can be reached by road, rather than solely having boat access, and Kaiuma Bay is well located relative to the region's two main centres, sitting 82 kilometres from Nelson and 60 kilometres from Blenheim. People based in these two cities are using the Sounds as a weekend holiday destination, and it has also always been a locality close to the hearts of many Christchurch families.
"Plenty of sections are available, ranging from around $170,000 up, which puts it within the reach of many families, with the scope to build to whatever specifications you require. Purchasers are generally interested in living permanently at Kaiuma Bay, retiring to the area or building an affordable bach. There is a good mix of people
settling and others using it for weekends. Some families have moved in and schooling is easily accessible," he says.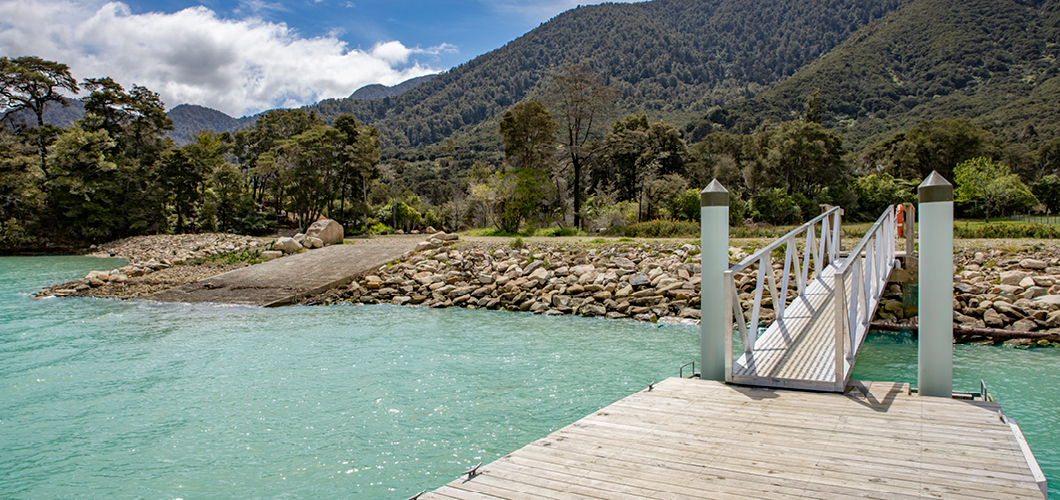 Kaiuma Bay's jetty and boat ramp are available for the exclusive use of residents.
Although the development was initiated several years ago by renowned Marlborough wine industry pioneer
Peter Yealands, Greg Lyons says, like a good vintage, it will take time to come to full fruition.
"People who have built there tell me they feel it will fully take off in the next few years. This is a perfect spot for those
who want to make the most of what the Marlborough Sounds has to offer and an ideal time to turn that dream into
reality," he says.
To read more of the Lifestyle Collection magazine by click here.