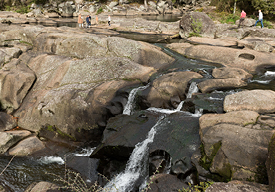 Lifestyle Collection - Living the dream in McLaren Falls
November 2019
Kirsty Walker of PGG Wrightson Real Estate, Tauranga helped make Bryan and Gilda Smith's dream come true as she found them the lifestyle property they yearned for at McLaren Falls, 24 kilometres south of Tauranga.
Now thoroughly settled, without missing a beat from their big city years, they wouldn't look back as Bryan explains.
"Technology enables people from all walks of life to work from home staying in touch with the office, their colleagues and customers more easily than was possible in the past," he says.
Bryan is a travel broker. As part of a large nationwide consultancy it was straightforward to relocate from Auckland
and work remotely. Meanwhile legal executive Gilda took her skills from Auckland to Tauranga so they could achieve the long held dream of lifestyle living.
"After many years in Auckland, living in an apartment and working in an office, it has been a good move. With an internet connection I can work from anywhere. Being a broker is the way the travel industry is going. People want to work for themselves with the flexibility to keep their own hours. I can do everything from here at the press of
a button.
"This is a better work-life balance. Those I know working from home are happier away from the hassle that goes with city life and with less of the stress associated with being in a city environment.
"Several of our neighbours work from home. Although I thoroughly recommend the lifestyle, you must have the discipline to manage your time," he says.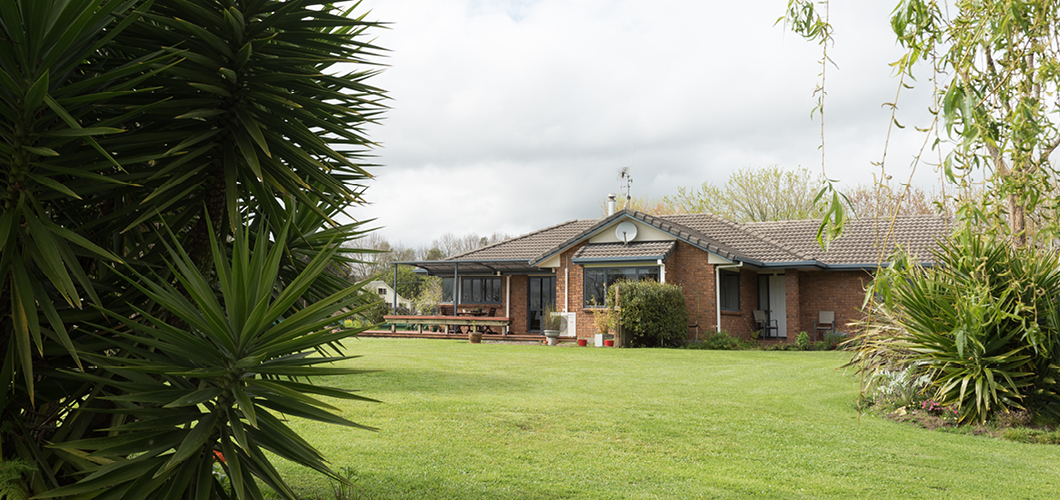 Moving from central Auckland was a twostep process for the couple.
"Initially we had a beach house at Waihi, then we decided what we really wanted was a lifestyle block with more room. Although I had always been in the city, Gilda previously lived in Poverty Bay. We wanted the opportunity for a big garden to grow food, run some stock, keep chooks and all the things that go with the land," says Bryan.
During their search they were fortunate enough to meet Kirsty, who took on their mission.
"I could see what they wanted, and knowing the different Bay of Plenty communities, I knew we could find a property that met their requirements eventually," she says.
Kirsty's determination paid off, though it took time.
"She was fantastic. Although it took over 12 months to find a place, Kirsty had the patience to stick it out. We sold the house at the beach, so we were cash buyers. She put up with us and did a brilliant job. We really appreciated her help," says Bryan.
McLaren Falls Park is now a near neighbour: 190 hectares of parkland set alongside Lake McLaren, it is one of the Bay of Plenty's hidden gems with camping, fishing, kayaking, glow worms, bush walks, bike trails and one of New Zealand's best botanical collections of trees.
As well as the park, and their one hectare block now featuring three paddocks, plenty of fruit trees and a vege garden with 15 raised beds, Bryan and Gilda are loving the McLaren Falls community.
"At the start it felt like we were being vetted, with our neighbours checking us out. We quickly worked out we were going to fit in and have been completely at home since, part of a really strong community sense. There is a group of around 14 of us within a few kilometres who regularly get together for a catch up and a game of cards. We are all of a similar age with the same interests and attitudes and a strong sense of caring, looking out and looking after each other. It is so different to when we lived in a high rise and never even knew our neighbours.
"We've had no second thoughts about the move. It is a great lifestyle and suits us admirably," says Bryan.
To read more of the Lifestyle Collection magazine by click here.