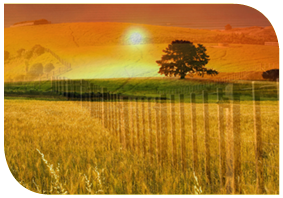 Nationwide ripple effect driving lifestyle property records, says real estate leader
June 2016
Statistics showing record sales in the nationwide lifestyle property market only tell part of the story, says a national real estate leader.
Statistics issued on Friday by the Real Estate Institute of New Zealand (REINZ) show the number of lifestyle property sales in the three months to May 2016 is the highest recorded in the last 20 years. Sales rose by 31.2 per cent compared to the year to May 2015, while the median price for all lifestyle properties sold in the three months to May 2016 was up by $15,500, a 2.8 per cent rise on the previous year.
National Sales Manager for PGG Wrightson Real Estate, Camron Meade says the boom in lifestyle property has extended beyond Aucklandís area of influence.
"Previously, it was apparent that Auckland's residential property market had driven lifestyle property sales around the upper North Island, taking them to record levels.
"Now, we are also seeing localised ripple effects happening in and around Whangarei, Hamilton and Tauranga. While these cities are still within Aucklandís sphere of influence, they are also generating their own momentum. In addition, something similar is now also happening further afield, including in Hastings and Napier, the Wairarapa and Kapiti regions, Otagoís Central, Queenstown-Lakes and Dunedin districts, and even into Southland.
"Lifestyle property sits between the rural and the residential sectors. As residential sales have taken off, we are seeing that ripple move outwards. For example, in the Waikato, someone from suburban Auckland might move out to Cambridge, buying property from someone who might move out to Te Awamutu, who might in turn purchase in Otorohanga. That is how this sort of ripple effect works.
"Currently, the trend in lifestyle property is mainly from provincial residential townships. Increased metropolitan property prices are giving purchasers the means to upsize to a lifestyle block," he said.
Camron Meade said an upswing for the rural property market could heat up the lifestyle sector yet further.
"Traditionally, lifestyle property has also been stimulated by retiring farmers moving off the farm to a smaller block, though still with a few hectares. Because the uncertainty around dairying has slowed sales, farmers are currently hanging on for better values and holding off on retirement. As a consequence, that cycle is not presently operating at high velocity. As and when dairy prospects improve and retiring farmers are ready again to sell their properties, look out for the lifestyle sector to pick up yet another notch," he said.
More information: Camron Meade, tel 0274 201 881