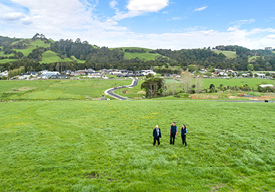 Lifestyle Collection - New subdivision making the most of Matakana's village charm
November 2019
Sections on a new boutique lifestyle subdivision in one of Auckland's most sought after getaway destinations are for sale.
Alongside his team mates Victoria Tapp and Simon Ryburn, Scott Tapp of PGG Wrightson Real Estate, Wellsford is marketing the properties, which range from one to 1.9 hectares, in the centre of Matakana Village.
Scott says the subdivision will have strong appeal.
"Over the past few decades, from being a quiet rural service spot Matakana has become a favourite destination for those seeking to escape the hustle and bustle of the city, while remaining within relatively easy reach of Auckland.
"Blocks of this size provide the scope to stretch out and expand your horizons. As well as building your dream home,
growing a few fruit trees, running smaller livestock or re-establishing natives are all enticing possibilities for the new owners of these properties.
"Proximity to the popular Omaha Beach adds further appeal to the subdivision as does its location so close to Matakana Village. Matakana's small town charm and vibrant local community focus on the Village, which is a short walk from the subdivision. Originally converted from the town's timber mill sitting alongside the river, this is a
true favourite for locals and visitors with a selection of independent specialty shops, an arthouse cinema complex featuring three dramatic theatres, cafés, restaurants and a Saturday morning farmers' market that brings the community together every week to relish its fresh, sustainable and local artisan goods," he said.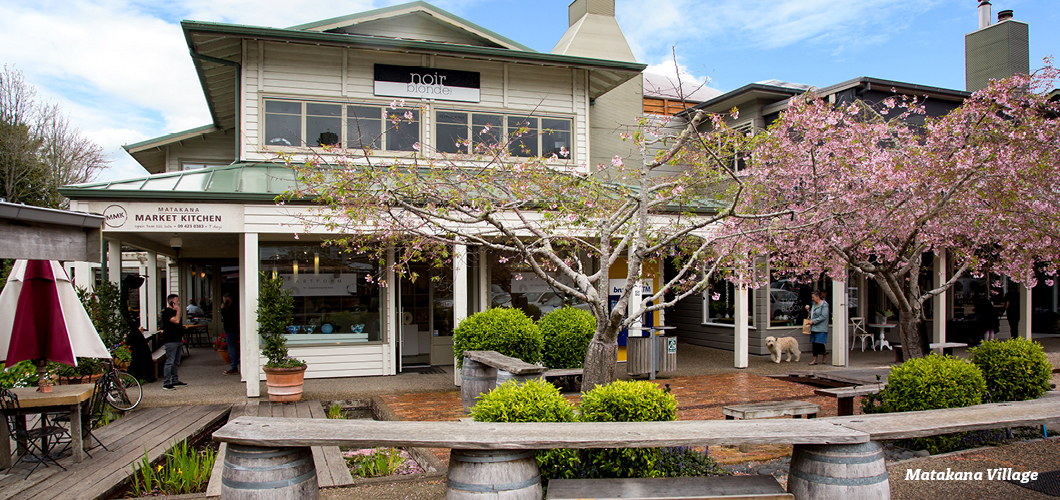 Matakana is 70 kilometres north of Auckland. Historically in the hands of Ngati Raupo, Ngati Manuhiri and Ngati Rongo, colonial settlement of the district from the late 1840s focused on forestry and milling, followed by
flax, then orchards and dairy. A dairy factory dating from 1902 still stands in the village, now used as a gift store. Several local dairy farms have converted to vineyards since the 1970s.
To read more of the Lifestyle Collection magazine by click here.