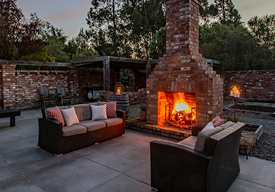 Lifestyle Collection: Strong interest in North Canterbury property with classic homestead ambience
October 2020
A modern Balcairn, Amberley lifestyle property with a classic rural homestead ambience sold in early October.
Hawkswood House, a two storey six bedroom home on four hectares, 30 kilometres north of Christchurch was listed for sale by Maria Rickerby and Mark Clyne of PGG Wrightson Real Estate, Christchurch.
Maria, who was the company's top residential salesperson by unit sales and total revenue for 2019/20, said Hawkswood House was offered for deadline sale, though the market reaction was so emphatic that the vendors accepted an offer ahead of the deadline date.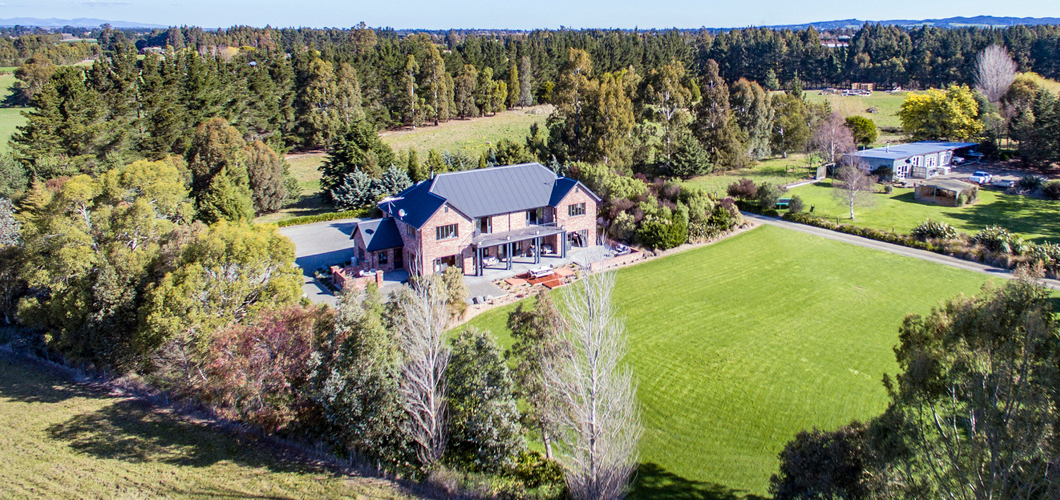 "We ran a strong marketing campaign befitting such an excellent home, including on social media. We attracted huge interest, with enquiry from Christchurch, as well as from the North Island and from overseas. We were heading for a multi-party situation with several motivated buyers, though the eventual purchasers were decisive, making their minds up fast, and submitting a winning offer," she says.
Featuring a French style kitchen with butler's pantry, plus spacious open-plan dining and living area, Hawkswood House was created with entertaining as a priority. A large separate lounge opens to the patio overlooking the expansive lawns and garden, a scenic spread of mature trees and fields. Four of the upstairs bedrooms open to a north-facing balcony, while downstairs the west end of the home is a large games room, including a bar area.
After subdued activity early in the year, Canterbury's lifestyle market turned around totally by early spring, with buyers from within and outside the region. Activity has been especially enthusiastic around Amberley, including Hawkswood House, while other lifestyle hotspots in the region include West Melton, Rangiora and throughout the Selwyn District. Higher value property is gaining particular attention, with this sale, once again, a strong example of that trend.
Residential & Lifestyle Sales Consultant
M 027 563 1733
Rural & Lifestyle Sales Consultant
M 027 531 2964