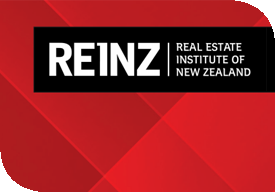 PGG Wrightson Real Estate Tops Rural Property Category
September 2019
At the recent Real Estate Industry of New Zealand (REINZ) awards in Auckland, PGG Wrightson Real Estate dominated the rural property category, re-emphasising its leadership in the business of selling farms with wins in three of the five rural property awards on offer.

PGG Wrightson Real Estate's Tauranga branch won the Large Rural Office of the Year
Award for the third year in succession; the company's Cambridge branch came out on top as REINZ's Small Rural Office of the Year; and Ashburton-based Tim Gallagher, who began selling farms for PGG Wrightson Real Estate in October 2017, was named 2019 Rural Rising Star of the Year.
PGG Wrightson Real Estate general manager Peter Newbold said the awards underlined the strength of the company in the rural property sector.
"Our team has strong expertise throughout the country and across all land use types. Our people are an integral part of most rural communities. Farmers know and trust our brand, and the people who represent it.
"Tim Gallagher winning the Rural Rising Star was particularly gratifying. Tim's win is the third time in the last four years that a member of our team has taken out that category, following wins by Scott Tapp of Wellsford in 2016 and David Heffernan of Timaru in 2018. Those three salespeople are among several impressive young rural professionals who have chosen to build their careers and rural property businesses as part of our company. In addition, Stan Robb of PGG Wrightson Real Estate Te Puke was one of three finalists in the Rural Agent of the Year category, something he has achieved almost annually for the past decade," he said.
Peter Newbold said the spring market for rural property was set to be busy this year.
"Most sectors of the market are enjoying good returns, with horticulture and sheep and beef especially vibrant. We have plenty of activity in prospect, with some excellent listings, and a wide range of motivated buyers evident. We are looking forward to a significant quantity of rural property transactions in the coming months," he said.
Further information:
Peter Newbold - 027 484 5964‬