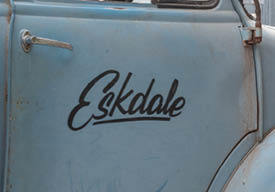 Property Express - Eskdale
March 2020
Mid Canterbury dryland sheep farm sells after four generations in the same family
Ever since he can remember Ross Chisnall wanted to farm.
His earliest memories are of being on his father's lap while dad Des drove the truck round the family farm. When he was three Ross was allowed to steer. When he was five Des would put it in first, and jump out of the cab to open and close gateways while Ross manoeuvred the slow moving truck through. On one occasion Ross's mother, Christina, saw the vehicle crawling down a track, apparently driverless and steering itself. In fact, six year old Ross was in the driver's seat, feet way short of the pedals, peering over the dashboard and through the steering wheel. Until his legs were long enough to reach the pedals, Des trained Ross to make wide circles in the paddock, teaching him to wait for the mob of sheep to clear before steering through the gate after them. Health and safety in the 1970s.
After finishing seventh form at Ashburton College in 1982, Ross went onto Eskdale, the 360 hectare family farm at Hinds, between Ashburton and Geraldine. When he had worked for his dad for 10 years they swapped roles: Ross becoming the boss, and Des his assistant. Ross was 27.
"When I came home to work on the farm Dad was the same age I am now. He was finding the work tough. I always knew I wanted to be a farmer, like my Dad. Tertiary education wasn't for me, and I've now farmed, on my own account, for half my life. Most of that time I had my parents' support, Mum in the home and Dad out on the farm.
"They had two sons and wanted one of us to take over. I always wanted to be a farmer, so that's how it was planned from the year dot," says Ross.
Des and Christina were Eskdale's third Chisnall generation. Des's father Collingwood Dunbar Chisnall, known as Colin, leased half the family block from 1914, two years before his father, William Chisnall, died. Early settlers William and Marion Chisnall arrived in Mid Canterbury in 1877. Colin and his wife Florence had seven children. Des was the youngest.
"Usually the youngest son wouldn't take over the farm. My grandfather farmed it from 1914 to 1956. By the time he retired, Dad's brothers had all set up elsewhere," says Ross.
Colin had a strong sense of community. Serious wounds in World War One left him with one leg shorter than the other and limping for the rest of his life. Outside farming his interests included needlework, photography, beekeeping, and instigating the first Hinds telephone exchange and local electricity reticulation. He was at the helm of Hinds organisations from the school committee to the Farmers Union to the Centennial Hall, as well as athletics, gymkhana, rugby and hockey clubs.
"Although he did a huge amount for Hinds, the seven children had to keep the farm going while my grandfather was out organising local activities, which they were often roped into help out with. When his turn came Des was less inclined towards the community and more focused on the farm.
"Colin was a forward thinker and tried all sorts to make money. Back in the 1940s the cream cheque from the cow was important. Grandad kept rabbits in a purpose-built shed, with channels to take away their waste. He and the family clipped them with scissors to harvest the fur. I still have certificates for rabbits at the 1934 and '35 metropolitan shows," says Ross.
When Ross's tenure started in 1992, first Colin then Des had developed the farm to its full extent, from native tussock and manuka in 1914, to flourishing pasture subdivided into smaller blocks, with trees, flax and toitoi for shelter and wind breaks, well water supplying the house and garden and ponds that had become unofficial wildlife sanctuaries.
Sheep were the main focus, and remained so under Ross.
"In 1956 we had a large Corriedale flock, plus Merino and Corriedale studs. Dad focused on commercial sheep breeding with the Corriedales, breeding our own replacements, discontinuing the studs. We brought in seven or eight two tooth rams per year, and sent everything else out; up to 60 per cent of the ewe lambs could be culled each year. Wool was our full focus: the main criteria for genetic selection and stock improvement.
"I took over from Dad in the same vein, concentrating on wool, with little alteration to farming practices," says Ross.
Minor changes included running three lambing mobs instead of two, splitting the weaning over three days rather than doing it all on one day, upgrading the high voltage wires, and putting the low voltage underground: excellent timing in 2005 ahead of 2006's big snow dump. Mainly it was business as usual, steady as she goes.
"Lambing was the core of the operation, and hard work, from before dawn until after 9pm for three weeks from mid-August. We lambed 80 to 90 ewes per day, and up to 140 on rare days. Even as a child it was an important time. School was timed to suit farming, so the August holidays coincided with lambing.
"After the main lambing finished, we were into tailing. Once the final lamb was born we started shearing, first ewe hoggets, then the adult ewes; then hay making; then weaning and ploughing the paddocks for winter feed for the next season; then cultivation and drilling. By mid-March we would breathe a sigh of relief, though only after we had put the rams out to start the whole process again," says Ross.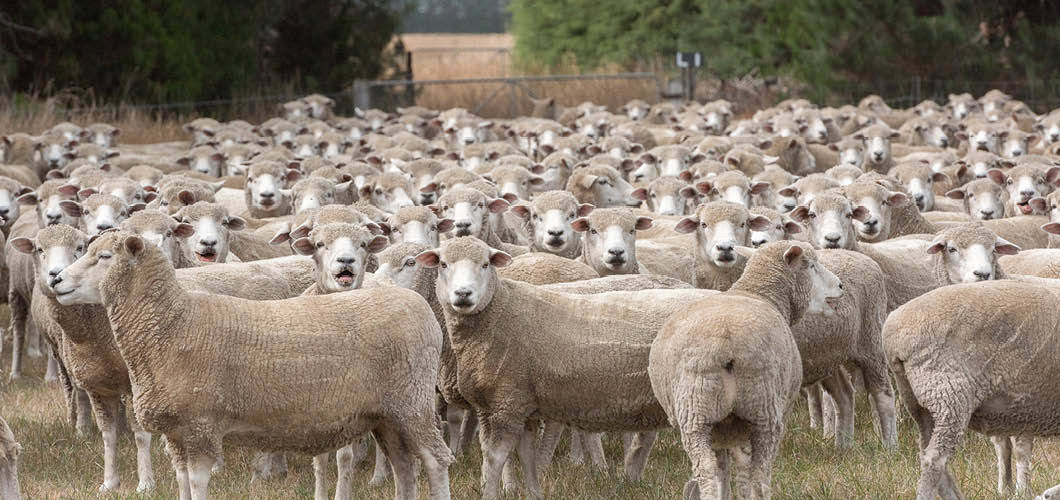 Younger brother Brett took the academic path less favoured by Ross, studying and working as an historian at the University of Canterbury. With Brett available during busy times, and Des and Christina providing full-time support, Eskdale's well-honed cycle continued for many years.
Then things began to change, first outside the family, as Ross explains.
"From 2010, changing local land use started to bite. People in the district didn't want our surplus lambs anymore, or the surplus breeding ewes. We had to send the lambs as far away as South Otago. After 138 years, the Tinwald saleyards closed down, which was a signal. Those changes made the timing of employing shearers on the plains difficult, disrupting routines that operated so well for 30 years. Markets for what we were producing dried up," he says.
From 2015, family health problems also took their toll.
"My brother, already ill with melanoma, passed away in 2016. Age caught up with my parents. Dad's active involvement on the farm diminished, and Mum's health faded over time, though she carried on doing what she had always done in the home. After a serious stroke she went into a rest home, passing away six months later on 19 November 2018. A month after that, Dad had a stroke, and he died peacefully on 26 October 2019, in the same rest home, after living all but the final ten months of his 91 years at Eskdale.
"When I reached 40, Dad said: 'If you don't marry, you don't have a future on this place.'
"He was right. You need someone by your side, giving you emotional support and a sense of purpose. Although I always wanted to find someone, I never met the right person. I was very shy as a teenager, and didn't develop the social contacts that would've helped in later life. I worked too hard when I should have enjoyed myself more. A 60- or 70-hour working week was the norm. Dad and his siblings had worked hard: I was expected to pull my weight. Because I felt obliged to make my parents proud and look after them, I ended up working to the exclusion of many things. Holidays, for example, went by the board," he says.
A combination of off-farm developments and his parents' health challenges left Ross with an inevitable decision: quit Eskdale. Having communicated regularly with Tim Gallagher of PGG Wrightson Real Estate, Ashburton for almost 12 months, the decision was seamless and stress-free.
As Tim explains, he and sales partner Robin Ford found no shortage of interest in the Chisnall family legacy.
"Eskdale is a high quality dryland sheep property farmed in a traditional manner for four generations, showing the benefit of the Chisnalls' excellent husbandry and stockmanship. We offered it as a single unit or several individual blocks, matching what the market was chasing.
"As expected, interest was high. Our marketing programme commenced in early October with the purchasers coming forward on 28 December, making an offer, which became unconditional in mid-January.
"Our purchasers are a farming family based in South Canterbury. Incidentally, they have a prior link to Eskdale, where the purchaser shore sheep in 1984. They describe it as their 'forever' property, intending to farm Eskdale the same way the Chisnalls have for close to 120 years," says Tim.