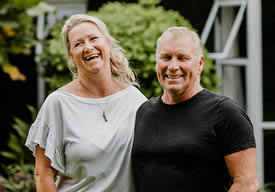 Property Express - Outstanding in Bay of Plenty
March 2020
Te Puke property one of the finest Bay of Plenty rural listings
Born and bred in Te Puke, Glen Carter has spent most of his life in kiwifruit. For the past five years, alongside partner Kim Smith, he has focused his experience, energy, and expertise on developing what is one of this year's outstanding Bay of Plenty rural property listings.
Dave and Karen McLaren are marketing the 9.38 hectare Te Ranga, Te Puke property, which includes a 5.2 canopy hectare orchard. Dave says the orchard, home and associated business amounts to an attractive, aesthetically pleasing income package.
"This property shows the personality, thought and ingenuity that Glen and Kim have put into it. They have built a thriving business, with a strong feelgood factor, that has outstanding presentation. While there is some potential for a new owner to put their own stamp on it, they will be able to walk in and make a success of the property from day one," says Dave.
Glen says the orchard was originally developed about 30 years ago.
"When we first came in, we cut over half a hectare of green kiwifruit vines, converting them to gold, then did the same with another half hectare four years ago, switching a further 1.7 hectares to gold this year," he says.
One of Glen and Kim's most interesting innovations is the development of backpacker style staff accommodation.
"We like to employ young travellers from Europe to work on the orchard. Most of them are in camper vans. We refer to them as 'van packers.'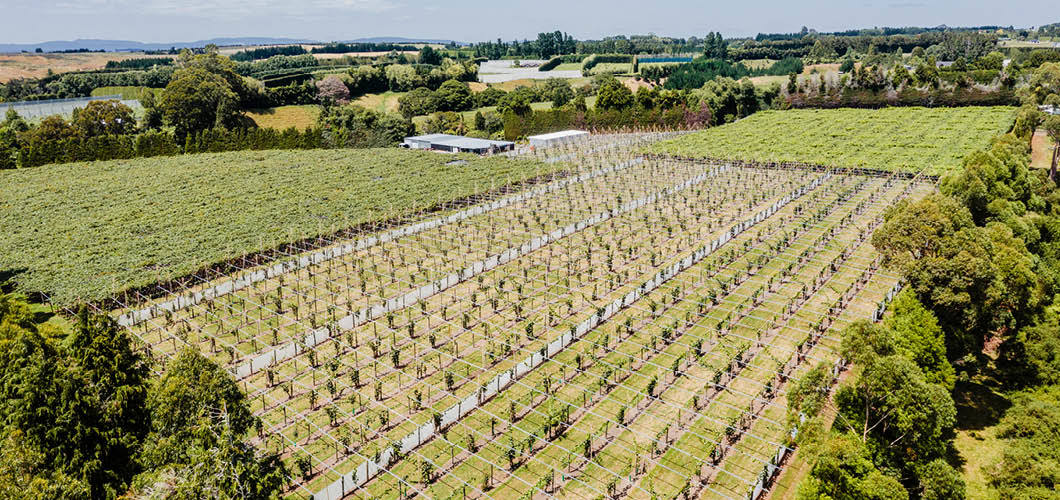 "A few years ago, despite offering good money, we were struggling to employ enough staff at harvest time. In talking to those who were working for us, we quickly found that their main problem was a lack of suitable accommodation at a reasonable price. Over time the shortage of labour was growing, particularly in the peak season. Understanding it was the accommodation, not the labour that was in short supply made fixing the problem easy: we had an obsolete old cowshed, still structurally sound, which we converted, putting in a kitchen, lounge, ablution blocks and games room, with plenty of space nearby to park camper vans.
"We had the idea to turn old farm buildings into somewhere nice. Now we employ between 30 and 40 people each year during the harvest season. Attracting them to work here is so much simpler. They love it. They become family. We go down and cook kiwi burgers and steaks for our 'van packer' community, and every now and then we put on a pizza night to show our appreciation," says Glen.
Development of the house matches the work they have done to the orchard, and the creativity used to solve their labour shortage, as Dave McLaren describes.
"Glen and Kim have turned this into a classy, bright, contemporary family residence. Open plan living, several outdoor entertaining areas, gardens, plus an inground swimming pool and spa area make this a lovely home, and space for a few beef animals on the grazing area that runs alongside the driveway adds to the ambience," he says.
Glen and Kim had a vision for the house.
"It was built in the 1980s, and had become dated. Over a number of years we set out to renovate all the bathrooms and convert an upstairs room to the main bedroom. We also put the pool in and did the landscaping. We chipped away at it for a couple of years, and have really enjoyed the result.
"Overall, we will be happy to leave the property in a better state than when we started. We have turned the place around, and are proud of what we have done," says Glen.
The property is on the market with an asking price of $5.15 million.