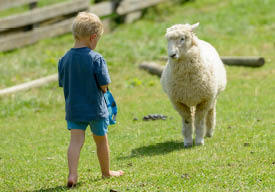 Property Express - Tima Hills
March 2020
Mid-altitude Central Otago property offers scale, size and scope
In 2008 Rob McQueen and his brother Ian bought Tima Hills, a 1010 hectare sheep and beef farm at Millers Flat, 60 kilometres south of Alexandra and 80 kilometres north east of Gore.
Operating in partnership, alongside other properties they farm in Lawrence, 56 kilometres to the south east, the brothers have used Tima Hills primarily as a breeding and finishing property, running crossbred ewes, hoggets and beef cows. Rob, his partner Kaye McCurdy and their six children, aged four to 20, have been based there, while Ian, his partner Kasey Robertson and their son live in Lawrence.
Originally from Oxford, via a period in North Otago, Rob says the farming arrangement has worked well for the family.
"Having two blocks in two distinct districts, they are never both dry at the same time, which gives us good flexibility and insurance against weather and climate issues. From here we have options around either finishing up here, sending the lambs down to Lawrence to finish, or selling them as stores, which has been preferable in recent seasons. Calves are usually sent to Lawrence in the spring to grow out down there.
"Splitting our farming operation across two locations separated by a 40 minute drive has also given us the capacity to run lambing in two distinct periods. We aim to start and finish lambing in Lawrence before lambing at Millers Flat, making it easier to manage and share the workload. We aim to do the same with the likes of tailing, calf marking, and weaning, which we do ourselves. It has been less stressful to work together and pace ourselves, rather than trying to do everything in one go at one time," he says.
Now, however, the McQueen brothers have decided to sell Tima Hills, bringing in Craig Bates of PGG Wrightson Real Estate, Dunedin, and his colleagues Shaun O'Docherty and Dave Hardy to market the property.
"We are looking for a new challenge and to grow the business again. We have been in Millers Flat for 12 years, and with our children the ages they are, we want to be closer to their schooling, so it is time for a move," says Rob.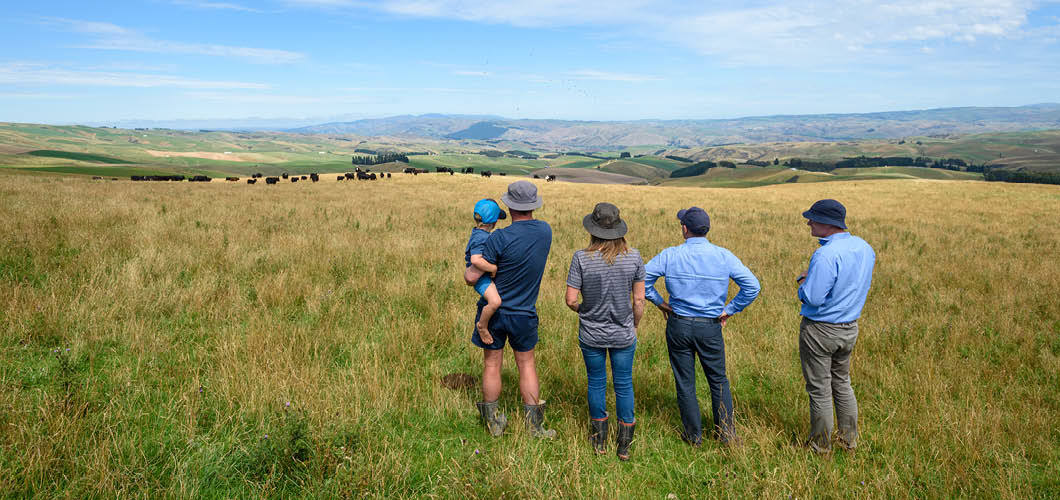 Craig Bates describes Tima Hills as an attractive hill property in a district with an excellent community and a strong reputation for quality stock.
"This is a farm with scale, size and the scope for breeding and finishing. Well-fenced and grassed, boasting excellent fertility, it is a good all round property that will suit someone looking to move into sheep and beef hill country, seeking to breed quality progeny. Being at mid-altitude ensures feed on the property lasts longer than on country lower down.
"I previously sold Tima Hills in the 1990s for the Rae family, who had owned it as part of a larger farming unit, with a high country pastoral run attached, mainly focusing on fine wool. There was another change of ownership before the McQueens took it on. Rob and Ian continued significant on-farm development commenced by the previous owners, shifting it from fine wool. This has included focus on fertility and water schemes, leading to increased production.
"Previous to the McQueens' ownership, it was a standalone farm, and could revert to that. However, with separate titles there is also the option to break it up, if that is the preference of the market," says Craig.
Rob McQueen has enjoyed his family's tenure on Tima Hills.
"It is a genuine farm, with reliable, healthy, clean country. There is no gorse or broom, and the altitude helps it hang on that bit better than the valley. It has been a pleasure to farm, though we are looking to grow our business, meaning it's time to make the move," he says.
Tima Hills is available as a 675 hectare farm and buildings running approximately 4000 stock units, which carries a marketing price of $4 million, or a large 1010 hectare farm running approximately 5500 stock units.