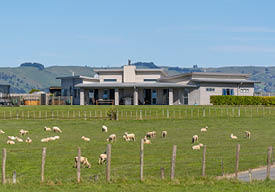 Property Express - Wairarapa Grazing
March 2020
Irrigated Wairarapa grazing property attracts strong buyer interest
A versatile irrigated Wairarapa grazing property sold well prior to Christmas. Situated at East Taratahi, eight kilometres south of Masterton and 14 kilometres north of Carterton, the 180 hectare farm trebled per hectare annual production in the 20 year tenure of Chris and Kristen Southey.
Bevan Edwards of PGG Wrightson Real Estate, Masterton sold the farm for the Southeys. He said its sale attracted strong local attention.
"This property provided the potential to support a larger farm. We ran a five week marketing campaign, starting in early October, which was ideal timing when the farm looked immaculate. Chris and Kristen surveyed it off into three blocks, providing options through the tender process. Plenty of parties viewed it, including some from outside the district, and four competitive tenders were lodged by local farmers. In the end a Wairarapa farming family purchased the two larger blocks, comprising 155 hectares, as part of a succession plan. They will integrate it into their existing operation, with the parents moving into the quaint little cottage on the farm while the next generation takes over their main holding.
"With the value of the sale that proceeded exceeding $30,000 per hectare, the remaining 25 hectare home block is still on the market. This includes an outstanding executive five-bedroom family home, three bathrooms, great outdoor flow to a beautiful new swimming pool and magnificent rural views," says Bevan.
Chris Southey took over the farm from his father, Garth, in 2000.
"Dad purchased it in 1971, though stopped farming subsequent to that and leased the property out. When we took over it was run down, and not in ideal shape. We developed the irrigation, subdivided, cleared the gorse and blackberry, installed new drainage and fencing, and constructed new yards.
"Removing the gorse and blackberry was the biggest challenge. We brought in a bulldozer to clear it. We spent the first ten years chipping away, and the second ten keeping on top of it, mainly with sprays. It was a definite work in progress. At first we underestimated how much time and effort it would take. We thought it would be a part time job, and we would seek additional income off-farm. Although it turned out to be more complicated and time consuming than that, with the way the capital gain has gone, it has been well worthwhile," says Chris.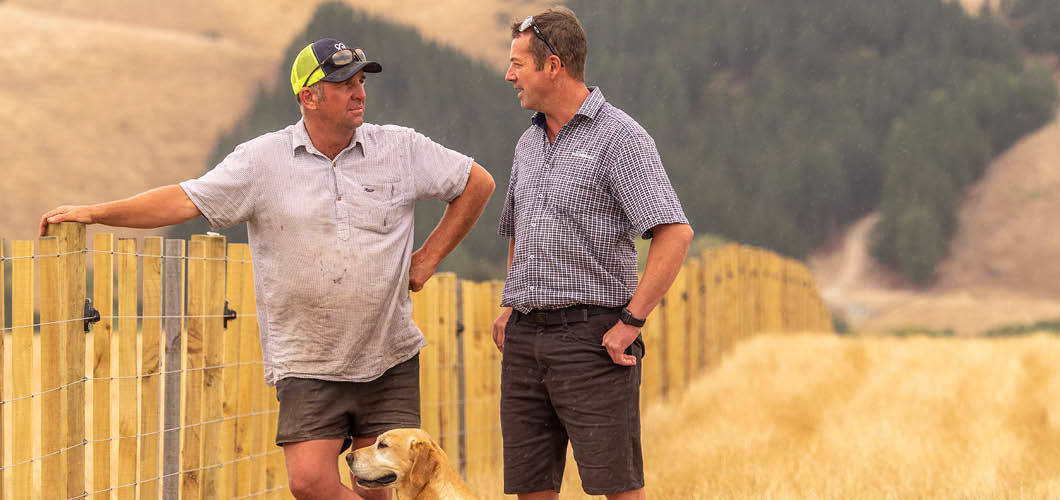 Its location, bounded by the Waingawa River on the north, which flows into the Ruamahanga River on the eastern side, gives the property a secluded location. Three on-farm bores supply stock water, and a water reticulation system, as well as the irrigation and year round domestic water. K-line irrigation delivers 20 litres of water per second to approximately 40 hectares. Another income stream is the extraction of river gravel from two sites on the property.
Most recently the Southeys utilised the farm to winter and finish 150 Friesian bulls, carry 3000 lambs from February to September and 1000 hoggets from August to December, as well as winter grazing upwards of 300 dairy cows.
Bevan Edwards says the farm's multiple options were the key to its popularity on the market.
"This is a property with a variety of quality soils, under irrigation to stony river flats. Ideal for wintering cattle, it comprises flat to rolling land with excellent infrastructure, offering various options across all farming regimes, as well as lifestyle subdivision possibilities.
"Further adding to its appeal, an array of recreational activities including duck shooting, fishing, jet-boating, horse riding, biking, camping on the river side and more, are all on the doorstep," he says.
Over the past few years the Southeys have hosted the annual Fernridge Muddy Muster fundraiser on the farm, a well-supported community event each October, which raised more than $70,000 for the school. They also initiated a regular Wednesday evening social gathering in the woolshed, focusing on supporting the local farming community.
Along with their three high school age daughters, Chris and Kristen Southey are on the move to a 300 hectare farm they have purchased just out of Eketahuna, where they will use the increased scale to focus more on breeding and finishing sheep and beef.