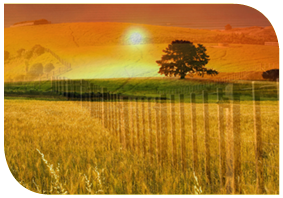 Range of maize hybrids increases for growers
June 2018
Over the last eight years, PGG Wrightson-owned brand, Corson Maize Seed has developed a product portfolio of maize hybrids. In March 2018, the business added the Pacific Seeds range of maize hybrids to its portfolio.
Pacific Seeds' inclusion gives New Zealand growers access to high-performing hybrids from an increased range of leading international genetic sources and breeding programmes.
Multi-year trial data results from the independently run national Maize Performance Trials were published recently, reflecting the value of Corson Maize hybrids. See here for more information.

Corson Maize is offering three new hybrids in the 2018 season:
Velocity is a dual-purpose German-bred maize hybrid, producing a medium statured plant and offering high silage yields with good digestibility and starch content. It can be harvested for grain if required.
PAC 314 is a dual-purpose hybrid suited for all North Island regions. Using the AriDapt™ technology, it was produced from elite lines repeatedly crossed and inbred to enable exceptional performance in hot, dry conditions.
PAC 344 is a mid-full season dual-purpose hybrid suited primarily for North Island regions. A unique, medium-height compact plant Range of maize hybrids increases for growers with thick stalks and broad leaves, it is fast and strong starting, maintaining this advantage through the season, staying green and resisting Northern Leaf Blight.
For more information on how Corson Maize hybrids can deliver within your farming system contact your local rural retailer, call 0800 4 MAIZE (62493) or visit www.corsonmaize.co.nz.
Read the rest of our winter edition of Rural Property Pulse here.