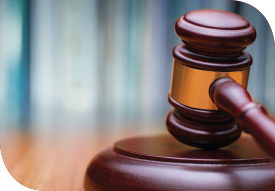 Rural property market watch: Latest dairy auction shifts balance in South Waikato farm market
July 2015
Winter is generally a quiet time in rural property, as farmers prefer to buy or sell land in the spring when a farm is traditionally looking its best. Not surprisingly then, no significant South Waikato farms changed hands in the past month.
Further afield, a large Bay of Plenty farm sold directly after being passed in at auction in late June, continuing a recent run of notable Rotorua district sales. Although bidding stopped at $9.5 million without the hammer coming down, the farm's owners entered negotiations with one of the parties and the sale proceeded. Comprising a 200 hectare dairy platform plus 150 hectares of drystock run-off, the Waikite Valley property's auction drew 13 registered bidders with around 30 others in the room, indicating strong interest in the district.
Since then, in mid-July, the GlobalDairyTrade (GDT) price index fell to its lowest point since 2008. When you sell farms. you spend much of your time answering the phone. Whereas before the latest GDT auction, calls were mainly from farmers or investors looking to buy, since then property owners asking whether there is a market for their farm and at what value, have been more frequent callers.
As sales are at a seasonally low point anyway, that is not a question anyone can definitively answer. Although potential buyers are also becoming more cautious about making decisions, that too is common in winter.
In the past, when dairy returns reach this point in the cycle, the rural property market slows, as both potential vendors and prospective buyers delay decisions. That may not be well advised: When buying or selling land, a firm sense of purpose based on all the information available will pay dividends in good times or bad. Those who decide to sell will find there are still unsatisfied buyers out there: Twelve at least left over from the Waikite Valley auction mentioned above.
In late August, we will know better how strong demand is for local dairy property when a large forestry conversion block goes to auction. With plenty of development remaining ahead of whoever buys this farm, which is located near the Lichfield dairy factory, it still has the size and contour to become a productive unit. Its sale should set the tone for an interesting spring for rural property. Whether that validates the recent optimism expressed by various government ministers or the gloom articulated by one or two others remains to be seen.
Finally, congratulations and thank you to Tokoroa dairy farmer, Ian Brown, who recently completed his three-year term as chair of Fonterra's Shareholder Council: A challenging role that he has performed with credit.
Paul O'Sullivan is Bay of Plenty and Central Plateau Real Estate Manager for PGG Wrightson Real Estate Ltd. Since he began his career in real estate in 1978, he has negotiated sales in excess of $850 million worth of properties, including dairy, sheep and cattle, forestry, waterfront and agri-science projects.