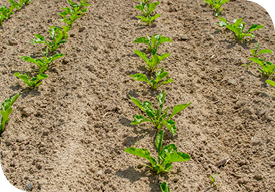 Rural Property Pulse: Good Returns Encouraging Diversification and Development for Horticulturists
September 2019
Winter tends to be a quieter season for the horticulture sector. In between harvest from the previous year and spring planting, it is a time best spent planning and preparing.

Considerable capital development took place through the winter, reflecting the present buoyancy among growers, corporates and investors. This was particularly evident around cherries in Central Otago, apples in Hawke's Bay, avocados in Northland and hops around Motueka in the Tasman district. In the Bay of Plenty meanwhile, following exceptional demand in the autumn for licences, kiwifruit development included a mix of new plantings and grafting the gold G3 variety onto mature rootstock previously supporting traditional Haywards Green kiwifruit.

Looking forward to spring, the outlook across all segments of the horticulture sector is positive. Pricing has been stable and, based on enduring international demand for New Zealand's horticultural production, the beneficial returns are predicted to continue.


Through the spring pest monitoring becomes important, nutritional management for crops is a priority, soil and leaf testing will preoccupy growers, and in a number of districts, as bud break commences frost protection may become critical to protect crops.

Trends in land use change will continue to capture attention. Urban sprawl putting pressure on traditional vegetable growing land around Pukekohe is one part of the picture, though Northland dairy farms converting to avocados, and farms in Matamata and Canterbury changing to vegetable production, is also evident.

In some areas, dairy and sheep and beef farmers are motivated to look at different options with their land, where suitable. Wherever possible building horticulture crops into their programmes, and therefore diversifying income streams, is a sound strategy.
This report was prepared in consultation with PGG Wrightson's Fruitfed Supplies, a leading horticultural service and supply business servicing New Zealand's major horticultural regions.