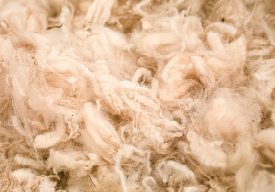 Rural Property Pulse - International economic factors influence wool
January 2020
After its annual hiatus through the winter, New Zealand's fine wool selling season re-commenced in early spring, largely mirroring the situation in Australia. Prices paid at Australian fine wool auctions have fluctuated in recent months, with New Zealand values following on, though consistently remaining at the top end of those cycles.
Meanwhile prices for crossbred wools remained steady through spring and early summer, at low historical levels.
Strong underlying demand for fine wool is driven by economic factors, largely influenced by world financial markets, and trade sanctions. Crossbred wool values are influenced by the same forces, albeit demand is considerably lower.
Quantities of crossbred wool offered recently were relatively low through the period when growers focused on lambing. As such positive price movements were experienced at auction sales. Market response to crossbred
wool in the coming months will depend on the quantity and quality of wool offered.
Climate influences, the degree of colour in the clip and growers will need to remain vigilant around their preparation in order to maximise the value of their wool.
One particular wool purity issue highlighted recently is that growers must be aware of the problems that can be caused by the use of sheep markers. Where sheep are marked for farm management purposes, such as to
identify whether they are carrying singles or twins, there is potential to detrimentally affect scoured wool quality. If these marks are not able to be washed out in the scouring process it has significant financial implications to wool
growers, wool exporters and processors, as well as compromising New Zealand's reputation for producing the world's best wool.
Growers should therefore ensure that any raddle marks are removed at shearing time.
On the positive side, there is more discussion through global wool supply chains regarding consumer views on the sustainability and biodegradable characteristics of wool and its future potential in the global fibre market. As these issues become more prominent, New Zealand crossbred wool growers should gain increasing financial benefit.
This report was prepared in consultation with PGG Wrightson's wool team.