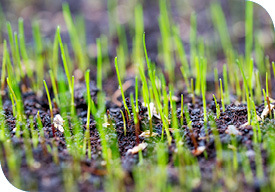 Rural Property Pulse: Regional Update
September 2019
Northland
Northland's winter rural property market was active, though sales were scarce as buyers and sellers awaited confirmation of finance before completing deals. Farmers are motivated to enter and leave property, so solutions will emerge in due course. Northland dairy farm transactions sit at the bottom of their cycle, and some of the region's lower performing properties have sold for conversion to high input intensive beef, which could be a trend that continues into spring. However, motivation to move into dairying, or expand within the sector remains, meaning that those inclined to leave will find purchasers, subject to the latter securing finance. Several Northland sheep and beef and grazing blocks will be listed for spring sale, and should attract interest from motivated buyers, though how easy it will be for them to finance purchases is presently unclear.
Waikato
Waikato farmers enjoyed good winter conditions, which provided abundant grass, resulting in smooth progress through calving and lambing. Banking sector constraints subdued the region's rural property market. Through the spring the following rural property trends are likely to prevail in the region, continuing what was evident during the winter: steady interest in larger drystock farms, compared to little activity associated with dairy property. Meanwhile for smaller non-dairy farms the level of market attention will depend on land-use capability. As the season progresses and spring campaigns commence, the Waikato rural property market is likely to swing more heavily in favour of buyers than sellers. In an increasingly complex market, prospective buyers need to present a compelling case to obtain finance, while vendors must resolve issues such as deferred maintenance, incomplete records and compliance if they are to achieve optimum results.

Bay of Plenty, Central Plateau and South Waikato
In the Bay of Plenty's winter rural property market, there was a distinct difference between horticulture, where demand for kiwifruit orchards and bare land suited for development was heavy, and the dairy sector where activity was subdued. Among several winter transactions in the sector, a substantial kiwifruit orchard with a mix of green and gold blocks sold in July in line with current benchmark values. Any flatter Bay of Plenty land, or blocks that can be contoured, located under 100 metres above sea level, will attract intense interest from growers and investors. Several Western Bay of Plenty dairy farms will come to the market in the spring, and other listings elsewhere in the region are also likely. However, continuing uncertainty around government policy, Fonterra's performance and lending criteria is likely to constrain the region's spring market for dairy property.

Lower North Island
Rural property market activity through Taranaki, Wanganui, Wairarapa, Manawatu and Horowhenua was slow during PGG Wrightson's past few months, as is typical during the winter. Smaller blocks, however, have sold well as existing farmers and farming families seek to expand their operations or establish the next generation into farm ownership. For sheep and beef farms, in particular, demand in the lower North Island is evident. While several good listings in this category will be offered to the spring market, they will be well sought after, such that the demand will only be partially satisfied. As in other regions, prospective purchasers are reporting that their bankers require high levels of certainty before providing finance to Initiate rural investment. This is unlikely to become any easier during the spring in which case those requiring finance to secure a transaction may need to be innovative.

Hawke's Bay
Hawke's Bay's rural property market had a subdued winter, with limited transactions. Activity focused on property coming onto the spring market. Record prices for lamb and strong, stable returns for beef mean Hawke's Bay breeding and finishing farms will be well sought after in the coming months, and for those considering exiting, the cyclical market appears to be at the top of its current curve. Along with buoyant protein prices demand for forestry, primarily to sequester carbon, is having a significant impact with more than 8000 hectares of Wairoa farmland in the process of conversion with more likely. Meanwhile, with plenty of properties on the market, and uncertainty in the sector, a readjustment in values may be indicated for dairy properties in the region. Fundamentals for Hawke's Bay's other key sectors, horticulture, viticulture and arable, remain strong.

Tasman
Several Nelson and Marlborough sheep and beef farms will come to the market in spring including some with excellent scale. In a profitable and optimistic period for red meat they should be well received by buyers. An approximately 800 hectare South Marlborough high country property will attract attention, also offering potential to plant trees and sequester carbon. Other Marlborough sheep and beef properties with scale are listed for spring sale. Expansion of the hop industry is driving a portion of the region's rural property market. Tasman district land growing hops expanded by almost 120 per cent between 2013 and 2019 and is set to increase further as the international craft brewing market responds positively to the locally developed proprietorial hop varieties that can only be grown under license and are most suited to that area.

Canterbury
Although Canterbury's rural property market had a typically quiet winter, the spring should be busy with both buyers and sellers preparing to act, particularly in the sheep and beef sector. Several potential vendors were weighing their options during the winter, making it likely that some of the region's more desirable farms will be offered to the market in October or November. Kind winter weather put Canterbury in better condition than for many years. Along with strong commodity prices, this encouraged farmers to more actively seek to add to their holdings, generating plenty of potential buyer demand. One notable sale of 1415 hectare Waiau medium hill country property, Mt Terako Station, was finalised in June at a price firm on recent values for the farm's locality on the Inland Road. Dairy sector uncertainty means property activity there is subdued.

West Coast
Shareholders proceeding with the sale of Westland Milk Products to Chinese dairy company Inner Mongolia Yili Industrial Group dominated the West Coast's rural sector through the winter. Although the sale has been approved and settled, buyers interested in West Coast rural property are likely to take at least another 12 months to become sufficiently comfortable with the new arrangement before committing to the purchase of farms. By that time the first payout will have been made, more certainty will develop in the relationship between farmers and the new owners and Westland Milk's suppliers will be more used to not having to concern themselves with the obligations of share ownership. In the meantime, the West Coast's mild winter added further optimism in the region's rural sector, accelerating grass growth and boding well for production through the upcoming milking season.
Mid and South Canterbury
Mild weather and good commodity prices activated the region's winter rural property market, accelerating the retirement and succession plans of many farmers. Among spring listings are several substantial arable, grazing and finishing properties including a 385 hectare spray irrigated Newland lamb and deer farm described as one of the most outstanding properties within 10 kilometres of Ashburton; a 451 hectare Waitohi dryland farm; a 360 hectare Hinds dryland property; a top quality 480 hectare Methven finishing farm; a 620 hectare Ruapuna property; a versatile 490 hectare Cave farm currently a mix of arable and intensive cattle fattening; and a 150 hectare irrigated property, with a substantial herd home and consent to milk 360 cows, also in Cave. Those spring marketing campaigns that started early were well received with plenty of potential buyers taking a close interest in the farms on offer.

Otago
Otago's rural property market during the winter met expectations, with regular enquiry for property on offer and sales proceeding as per normal for the time of year. Transactions were generally between local buyers and sellers, with farmers typically consolidating or augmenting their businesses. Several interesting properties will come to the market in the spring, including a portfolio of large sheep and beef units held by a corporate farm business in Taieri and Central Otago. Some dairy and grazing properties will also list for sale. Purchaser interest in these is likely to be positive with the mild winter, adequate rainfall and good cashflow all encouraging for the region's farmers. Interest in forestry is helping underpin the lower end of the market and Central Otago horticulture and viticulture properties continue to meet strong demand when offered for sale.

Southland
REINZ statistics show values for Southland farm sales have been stable for the past two years. Dairy properties averaged $30,000 per hectare through that period, while sheep and beef farms consistently remained in the $14,000 to $15,000 per hectare range. Early indications suggest several Southland dairy farms between 140 and 200 hectares will come to the spring market. Barnhill at Castlerock, a 1025 hectare Lumsden breeding and finishing unit, will attract serious buyer interest as listings of larger sheep and beef farms may be tight due to owners seeking to make the most of favourable export returns. Several sheep and beef farms previously offered for sale have tended to sell for dairy grazing, though that trend appears to have eased. Any farm offered for spring sale in the $1000 to $1200 per stock unit range is likely to be well received.