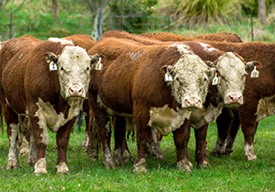 Rural Property Pulse - South Island update
January 2020
Tasman
Although spring and early summer listings of Tasman farms were scarce, those that came forward attracted plenty of attention. A 61 hectare coastal finishing block at Best Island, Richmond, a 215 hectare Upper Moutere forestry and grazing block, and an 843 hectare Ward hill block all sold well prior to Christmas after mid-November listing. Prospects for sales in the new year remain firm. Any sheep and beef property on offer is attracting interest from neighbours. Earlier a 175 hectare dairy farm in Kohatu, Tapawera, 52 kilometres west of Nelson, sold in late October to a corporate agribusiness investor for conversion to a hop garden, reflecting considerable recent interest in hops within the tightly defined area where they are well established. As in other regions demand is supported by strong pastoral returns and underpinned by carbon farming interest.
Canterbury
Prospects for a large community irrigation scheme around Hawarden, North Canterbury, became more likely in December, providing the market with greater certainty, which should stimulate interest among purchasers through summer and autumn. Notable December sales included Birchdale, a 660 hectare sheep and beef breeding and finishing property at Masons Flat, which sold in excess of $1200 per stock unit; and Achray, a 418 hectare Rotherham farm, both transactions indicating the market's good appetite for North Canterbury sheep and beef breeding and finishing units with scale. Previously a 90 hectare irrigated dairy support and beef finishing block in the Waimakariri District sold in August between $24,000 and $26,000 per hectare. While interest in dairy is more limited, farm owners seem prepared to 'farm on' given current strong milk values, even for those who might otherwise opt to sell if buyers were more forthcoming.
West Coast
A 688 hectare drystock property at Kotuku near Lake Brunner, finishing beef cattle and sheep, attracted considerable market interest when listed for sale in the spring and may change hands during the summer. Elsewhere, in a region where dairy dominates, suppliers of Westland Milk Products'are gradually becoming accustomed to the local processor having passed out of the co-operative model into the ownership of an overseas purchaser. After a lengthy decision process, that sale was finally completed during the winter. Once the first full season payout is made under the new ownership regime, farmers are likely to become more confident about the future and rural property market activity may resume. Until that time, the supply of dairy farms offered for sale will continue to outweigh demand from prospective purchasers. A buyer's market therefore prevails on the West Coast with buyer inquiry just starting to kick in.
Mid and South Canterbury
Rural property activity in Mid and South Canterbury has been brisk in recent months, with listings receiving plenty of attention from motivated purchasers. As in other regions, the sheep and beef sector has been at the forefront. Those who subdivided larger holdings are finding the market is responding well. With buyers most likely looking to augment an existing property, rather than take over a fully functioning unit, a 100 to 200 hectare parcel of land offers options to more potential buyers than a 500 hectare block, as well as a more manageable capital requirement. Southland farmers looking to move north have featured in the local market, prompted by uncertainty around changing local environmental regulations and the accompanying land and water plans. They appear to prefer districts with greater certainty and a more mature market that better understands the new conditions.
Otago
Although spring was late arriving south of the Waitaki River, plenty of summer activity appears likely in the region's rural property market, particularly around sheep and beef farms, where notable properties listed for spring sale include several large Central Otago hill country stations. Scaling up, scaling down and succession planning are ongoing drivers for vendors and purchasers. Having enjoyed good returns for the past couple of seasons, those approaching the end of their careers are now choosing to exit farming in a favourable market, while land values are holding firm and stock returns are high. At the same time there is a well populated bench of buyers, mainly genuine farming families looking for additional land. At the lower end of the market, forestry investors are active in Otago, particularly paying attention to land located conveniently to the port.
Southland
An unseasonably cold, wet spring kept the Southland rural property market in check. As elsewhere, uncertainty associated with carbon emissions, freshwater management plans and bank lending criteria also held farmers back. With warmer weather finally arriving in late spring, a productive summer and excellent returns through most commodity classes are indicated. Whether that will coax farmers back to the property market remains to be seen. By late spring buyer interest had built, with prominent listing Barnhill at Castlerock, a 1025 hectare Lumsden breeding and finishing unit, selling to local buyers. Meanwhile, interest in a 728 hectare Tapanui fattening and cropping unit was strong. Those looking to expand larger sheep and beef farms are particularly motivated to buy. After spring's late arrival, good weather and attractive listings should see Southland's rural property market build in intensity during the summer months.