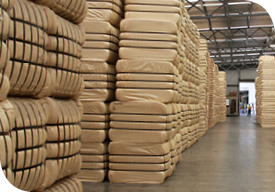 Rural Property Pulse: Trade Dispute a Negative Influence for Wool Markets
September 2019
Prices for crossbred wools were steady throughout the winter, albeit at low historical levels. Significant premiums are being paid for the best full wool types with good preparation.
Growers of wool with those characteristics are benefiting in the vicinity of 40 to 50 cents clean. Good to best quality styles for all wool types, where growers maintain high preparation standards, will be well rewarded.
The New Zealand fine wool selling season has only just begun. We are therefore reliant on the Australian market for signals throughout the winter months. After values remained steady through the early part of winter, latterly, following three weeks with no auctions, prices for Australian fine wool fell substantially. Global financial uncertainty, and in particular the trade dispute between the United States and China, adversely affected the market.
For growers of all wool types, world financial forces are outside their control. These forces have a direct bearing on wool price and will continue to be monitored closely to understand future impacts, not only for wool, also for wider global markets.
As a consequence, those growers with forward contracts for their wool have 'locked in' prices and are not subject to the immediate market effects of world financial uncertainty, which can influence values.
Regardless, high preparation standards for any wool consigned for sale is key to maximising returns. Higher levels of vegetable matter content are notable this season compared to last and vigilance is necessary in the woolshed.
This report was prepared in consultation with PGG Wrightson's wool team.