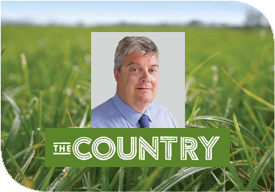 Rural Real Estate is on the Rise
October 2020
The Country's Jamie Mackay is joined by PGG Wrightson's General Manager for Rural Real Estate Peter Newbold to take a look at the rural property market this month.
Mackay cracks into it talking about Fonterra's recent activity and queries corporates investing back into farming. Newbold confirms and notes that the increase of corporate investment and even the addition of some individuals are seeing farming as a good place to invest. Currently there is an increase of activity in the rural market and properties are selling well for this time of year. Newbold feels that there will be a strong run up until Christmas.
Mackay says that investing in farming has now becoming a yield story rather than a capital gains story, and there is no short of people looking to get our if they can get their monies worth.
Newbold agrees and adds that there is a softening in the approach as far as money available to invest in rural and there is an increase of properties valued in the 7-12 million dollar bracket selling in the current market.