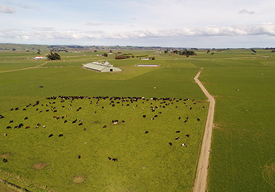 Property Express: Seaward Downs selling after seven-decade stewardship
September 2020
A Southland dairy farm owned by one of the country's longest established farmers is for sale.
Dugald McKenzie and his wife Kathleen started farming at Seaward Downs after they were married in 1940. Now aged 103, Dugald is selling up. Andrew Patterson of PGG Wrightson Invercargill is marketing his 118 hectare farm, which produced over 180,000 kilograms of milk solids from 330 cows over each of the last two seasons.
"This is a well-appointed flat, fertile property, located seven kilometres south of Fonterra's Edendale factory and 34 kilometres east of Invercargill. It includes a modern REL, free-stall wintering barn, with 370 stalls and consent for up to 350 cows. The barn serves as a powerful reminder of the future of farming, particularly with recent discussion around the impact regional freshwater plans will have on land use. Livestock could be available at valuation dependent on timing," he says.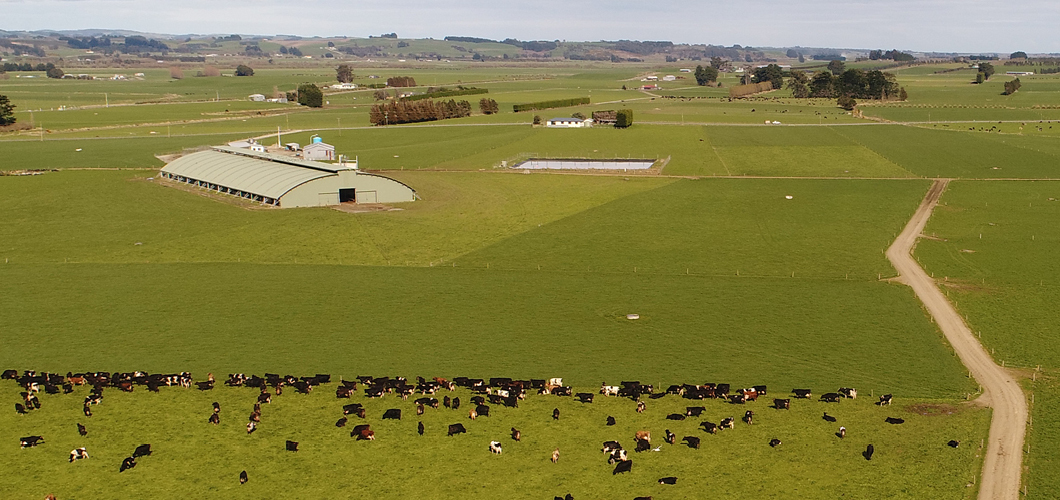 Andrew reckons signs for Southland dairying are positive.
"Farmers are doing well financially, winter was kind, spring looks good, and in mid-September South Island milk production was up eight per cent on last year."
PGG Wrightson Southern South Island Dairy Livestock Manager Mark Cuttance agrees this season's early indicators are encouraging.
"Predictions for the milk price are positive. Cows have come through a warm, dry winter, in good order, calving successfully. Uncertainty around live exports and freshwater plans aside, dairy farmers can expect this season to be a good one," he said.
Andrew Patterson believes the sector's returns will draw investment into dairy this season.
Arriving in Seaward Downs in 1884, Dugald's grandfather Robert was the first McKenzie to farm in the district. He passed the original family farm to his son, also Robert, in 1909. Dugald bought the adjoining land in 1940. He and Kathleen milked cows until 1960 when they moved into sheep, buying land from his uncle in 1954, then buying the land across the road in 1971, which is the property now for sale. Preparing for retirement, Dugald and Kathleen built a tunnel under the road and returned the properties to dairy in the 1970s. Kathleen died in 2004. Dugald has continued farming with the support of his daughter and son-in-law, Rosemary and Noel Butler, and his sharemilkers of 20 years Bryce, Diane and Vaughan Webber.
View the Seaward Downs property listing here >
Southland Real Estate Manager
M 027 434 7636