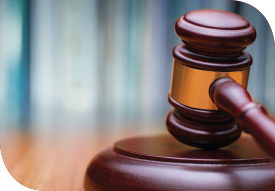 South Waikato rural property sells at auction for $5.25 million
September 2015
A large South Waikato rural property sold at auction this week for $5.25 million, suggesting that confidence in local farming is holding firm against the recent dairy payout downgrades.
Richard Leach of PGG Wrightson Real Estate, Putaruru, marketed the 488 hectare Lichfield property, which is a partially converted forestry block located midway between Putaruru and Tokoroa. He said the auction, conducted by Sloane Morpeth, was well attended.
"Around 50 people were in the auction room, including five registered bidders. When the hammer fell, the successful bid was from a beef farmer, whose intention is to fully develop the property in pasture and finish cattle.
"Interestingly, all of the other bidders were local dairy farmers, aiming to purchase the property for use as a support block, or possibly convert to dairy. Their appetite to push the price to that degree indicates the continued resilience of the dairy sector," he said.
Until recently fully covered in plantation forest, approximately 117 hectares of the property has been cleared, stumped, recultivated and planted in pasture or crops, with some of these areas also fenced and watered. Much of the remaining forest is due for harvest within 24 to 36 months. Sale of the property excluded the trees and was conditional on the granting of an easement, which is expected within the next few weeks.
More information: Richard Leach, tel 07 882 1485, or 027 472 7785