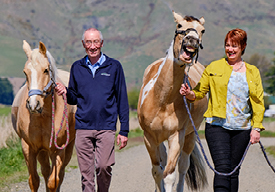 Lifestyle Collection: Roger and Donna firmly sold on the Taieri lifestyle
October 2020
Donna Tisdall and Roger Nicolson are keen advocates for Taieri's lifestyle qualities.
They have both lived there for some time: Donna and family since 2011 while Roger and his family have called the area home since 1993.
Based at PGG Wrightson Real Estate, Mosgiel, they are well qualified to talk about the reasons people choose the Taieri, as Donna explains.
"We have a wonderful community spirit, there are plenty of like-minded people enjoying the rural lifestyle, and we have excellent weather: categorically warmer than Dunedin.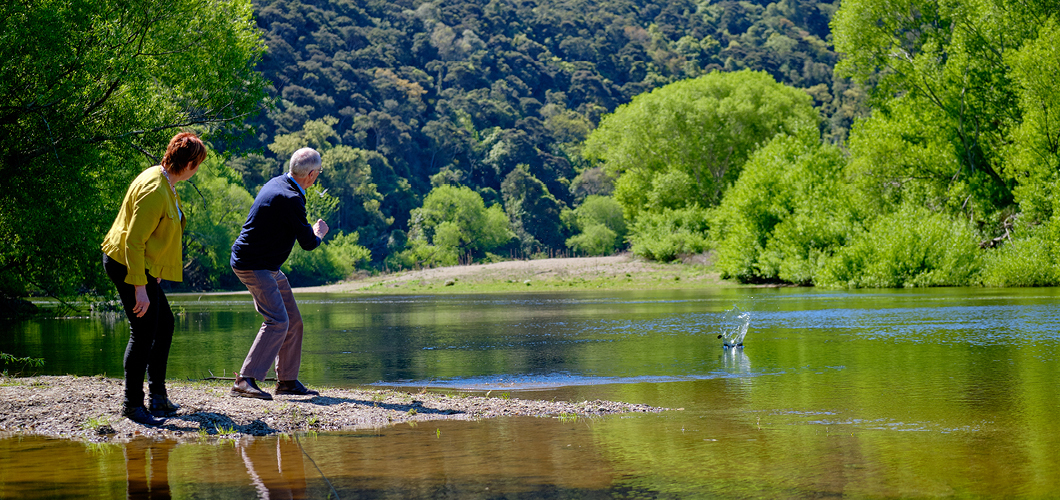 "Education is good, with the Dunedin schools close enough for convenient access, and there is a thriving equestrian culture among those of us on lifestyle property.
"Our local water supply is reliable, ensuring plenty of pasture during summer, which is always a plus for a lifestyle district. Planning requirements generally mean Taieri lifestyle properties do not exceed two hectares, and supply is tight so they are well sought after whenever they become available. As well as horses, that size can allow for a few beefies, or maybe chooks, goats and alpacas," she says.
Mid-placed between the city and Dunedin Airport, Taieri is near enough to Otago's abundant recreation activities to make the 'weekend commute' just as easily manageable as the weekday run into town. Rivers, beaches and hunting are no more than 30 minutes drive.
Donna and Roger are currently listing an excellent property that combines the best of the Taieri: a 571 square metre two storey, five bedroom home on two hectares, as she explains.
"This beautifully designed home, located well off the road with contemporary and timeless features, is a private country retreat. Spaces designed to enable large scale living and entertaining include an exquisite kitchen showcasing undeniable modern flair, allowing for chef-guest sociability and a seamless flow to the outdoor area.
"Upstairs, the hugely versatile fifth bedroom offers incredible options for a work-from-home set up, an artist or craft studio, or accommodation for teenagers or guests. Out of doors, there is garaging for seven vehicles, stables, an all-weather equestrian arena and multiple storage sheds.
"Properties of this calibre in our keenly sought after location are in strong demand. This one is at the highest end of the scale, in a league of its own and nothing comparable has been for sale on the Taieri in recent times. It will attract eager attention," says Donna.
Aside from this exceptional listing, other Taieri lifestyle properties have sold well recently: a three bedroom contemporary home on two hectares fully landscaped in gardens, which generated plenty of interest and a multiple offer situation, changing hands in a deadline sale for $1.25 million; while a five bedroom home on a .315 hectare section on the outskirts of Mosgiel sold earlier in the year for $1.825 million.
Lifestyle & Residential Sales Consultant
M 027 919 5334
Donna.Tisdall@pggwrightson.co.nz
Rural & Lifestyle Sales Consultant
M 027 886 0618
roger.nicolson@pggwrightson.co.nz