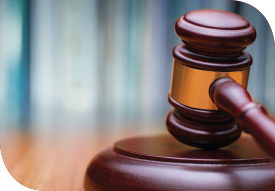 Taupo farm sells at auction for $2.97 million
September 2015
A Taupo dairy farm sold at auction on Friday for $2.97 million.
Bay of Plenty and Central Plateau Real Estate Manager for PGG Wrightson Real Estate, Paul O'Sullivan, marketed the 187 hectare Tirohanga property, located 39 kilometres northwest of Taupo. He said the auction was intensely observed.
"Forty people were in the room, including bankers, dairy company representatives, prominent rural sector accountants and valuers.
"Considerable interest was shown in the property prior to the auction, and attendance on the day reflected that. While the farm has a 100 hectare milking platform and a three-year-old 30-a-side herringbone dairy shed, it has not carried any stock through the winter.
"At the auction, the winning bid was placed by the owner of a King Country hill country farm. He initially intends to finish beef cattle on this property, although was approached directly after the auction by representatives of two different dairy companies so resuming its use in full dairy production could well figure somewhere in the property's medium to long-term future," he said.
PGG Wrightson Real Estate specialist auctioneer, Sloane Morpeth, conducted the auction. The farm's previous owner is exiting the dairy industry.
Further information:
Paul O'Sullivan
07 886 1916 or 027 496 4417