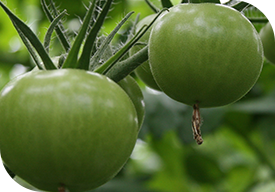 Top Autumn Tips - Great greenhouse effect
March 2019
NZ Gardener magazine sheds light on how a greenhouse allows you to continue growing your much loved veges into the winter months.
Affordability, sustainability and enjoyment are all great reasons to grow your own fruit and veges on your lifestyle property. A greenhouse allows you to extend your growing season by planting earlier in the season and continuing to thrive in an almost endless summer.
Here's some points to consider when planning to install a greenhouse on your property:
You can install either a glass or plastic greenhouse. Plastic generally costs less and is easier to transport and install. Or you could build your own glasshouse from old windows.
When considering the dimensions of your greenhouse, make sure you give yourself plenty of headroom, and if you think you'll struggle bending over constantly to tend to your plants, consider building bench-height raised beds.
Locate the greenhouse in an area that receives all day sun.
Greenhouses get very dry so install irrigation. Why not collect rain water for this purpose.
Once your greenhouse is in use you need to revitalise the soil as it can go stale. Revitalise soil at the start of every spring and keep it ticking over naturally by inviting the outside world in. Build humus-rich soil and sow winter cover crops like broad beans. If you don't want to plant directly into the soil floor of your greenhouse, grow vegetables in pots with potting mix instead.
Ensure you have good ventilation with a greenhouse that is sealed enough to protect from rough weather but isn't too well sealed that it gets overheated and retains moisture. Ventilation is essential so get into the habit of opening the door or flipping open roof vents. Heat, plus moisture, attracts moulds and fungi so create air flow so a build-up of both doesn't occur.
In cooler months install a heat storage system such as a barrel of water or a stack of bricks that will hold the heat of the day and radiate it out through the night, keeping the cold at bay. You can also cover your veges with sheets of newspaper or bags when it frosts.
Be aware plants can get over exposed in a warm greenhouse in full sun. A tell-tale sign is burned leaf margins. To help with this whiten a few window panes with paint.
NZ Gardener is a packed with practical information and features inspiring gardens from all over New Zealand.
Subscribe at mags4gifts.co.nz/nz-gardener
◰ Read our Lifestyle Collection Magazine