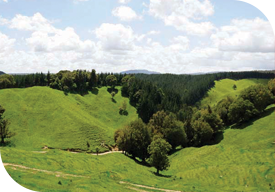 Two tier rural property market operating
March 2019
This edition of the Rural Property Pulse highlights that the market for property in the primary production sector is currently operating on two tiers: for dairy, purchasers are cautious and activity is light; in all other sectors, buyers and sellers are active at above average levels, with several exceptional sales.
Farmers are faced with some significant issues. Uncertainty surrounds several important government policy initiatives, which include water quality and land use, capital gains and overseas investment. While some of these are at or approaching resolution, until they are fully clarified farmers will remain concerned, and will not have sufficient confidence to move with purpose.
Meanwhile, and not unrelated, banks are reviewing their exposure to agriculture and rural property.
Dairy is where the stakes, and the uncertainty, are highest and therefore that sector has seen reduced levels of activity during the summer.
When there is uncertainty, disagreement arises between buyers and sellers on what land is worth. While real, these disagreements are temporary factors that should all work their way through the system by the end of this year, with the market adjusting and increasing in activity levels when that correction occurs.
Meanwhile, those in the sheep and beef, viticulture and horticulture sectors are generally doing well, feeling confident and in many instances, looking to extend their property holdings.
Sheep and beef farmers are thriving, record prices for lamb and a strong, stable beef schedule indicate that farmer confidence is likely to continue through an active autumn in the rural property market. In some districts, particularly the upper North Island, sheep and beef property values have firmed notably with more substantial rises in the better located areas.
Likewise, returns for those growing kiwifruit and grapes are excellent and plenty of investors, as well as existing growers and entities, are motivated to enter or expand their holdings.

In these sectors, however, insufficient listings are holding back the transfer of property as farmers and growers choose to make the most of the returns on offer from the present export markets by farming on, rather than capitalising on the demand for their land.
Demand for property in each of these sectors therefore exceeds supply. Anyone with a farm, orchard or vineyard to sell in the coming months can look forward to a satisfactory sale. Those who list will be whole-heartedly welcomed by a gallery of eager purchasers.
This two level market, one set of dynamic operating in dairy, and another trend occurring is set to continue during the autumn, though the dairy sector may see more activity in the spring.
If you require further guidance on the evolving rural property market, my colleagues at your local branch of PGG Wrightson Real Estate are standing by to assist, and are ideally placed to help you achieve your business objectives, with professional, impartial, expert advice.
We look forward to hearing from you.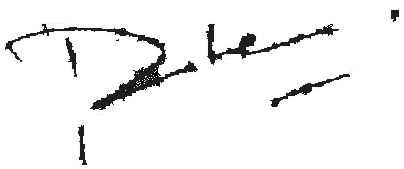 Peter Newbold
General Manager
PGG Wrightson Real Estate Limited
◰ Read more in our Rural Property Pulse publication