Rural Property Pulse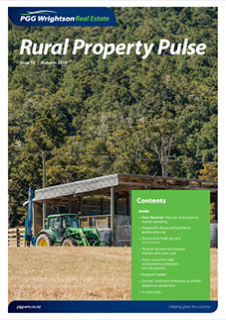 Produced quarterly for nationwide distribution, this highly read publication contains relevant and up-to-date information on rural real estate. Sourced from our network of rural sales professionals, it provides a comprehensive review of the current state of the market.

The autumn edition offers insightful articles on the wool, horticulture and livestock sectors along with looking at the current trends influencing the rural real estate market.
◰ View the Autumn 2019 e-magazine
◰ Read our Autumn headline article "Two Tier Rural Property Market Operating"

Download the Autumn 2019 PDF
✉
☎ Contact one of our offices today for a physical copy
Rural Property Pulse - Autumn 2019 Issue 34
---
Property Pulse
Extra
NEW!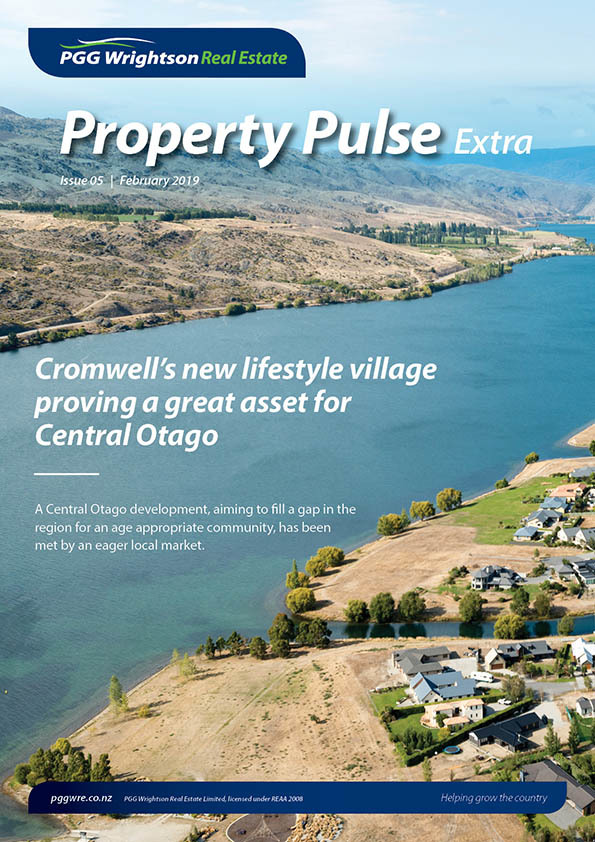 The Property Pulse Extra offers a monthly, fresh perspective, of what is happening in the rural real estate market. The publication complements our existing seasonal Rural Property Pulse which provides an in-depth look at what factors are influencing rural real estate.
✉ Subscribe to our publications via email
---
Find Your Nearest Office
Northland Regional Manager: John Duder | 027 470 2523
Bay of Plenty/ South Waikato/Central Plateau Regional Manager: Mike McCullough | 027 479 4910
Waikato/King Country Regional Manager: Sloan Morpeth | 027 489 4667
East Coast Sales Manager: Tom O'Sullivan | 027 484 4340
Lower North Island Sales Manager: Wayne Brooks | 027 431 6306
Tasman Regional Manager: Joe Blakiston | 027 434 4069
Canterbury/West Coast Regional Manager: Athol Earl | 027 437 6298
Mid/South Canterbury Sales Manager: Calvin Leen | 027 453 0950
Otago/Central Otago Regional Manager: Craig Bates | 027 489 4361
Southland Regional Manager: David Henderson | 027 433 7623