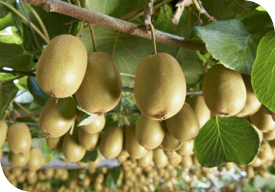 A Closer Look Winter Edition
June 2019
Sheep and beef
More drystock properties of greater than 100 hectares sold this summer and autumn than for the corresponding period in 2018. At the same time, contrary to usual statistics, sheep and beef farm sales are outpacing sales of dairy farms. Values, however, have remained approximately consistent with where they were last year. Puketotara Station, an 1145 hectare finishing property near Huntly, sold by tender in May for $10.6 million. A 481 hectare Mahoenui farm, previously running cattle and used for dairy support, sold in May for $4.8 million, with its new owner intending to plant it in trees. Other farms in districts that have traditionally been in sheep and beef, particularly through the central and lower North Island, have attracted similar interest, stimulated by changes signalled to the New Zealand Emissions Trading Scheme and government policy on carbon credits.
North Island dairy
Sales of North Island dairy property hit a low during recent months, with fewer transactions than for any autumn since the 2011 global financial crisis. Slow grass growth, the lukewarm public perception of farming, compliance challenges and cash flow issues all contributed. Overall debt in the agriculture sector, persuading banks to adhere more strictly to their lending criteria, therefore making it more difficult for farmers to secure finance for rural property purchases, has consolidated this absence of confidence. In such circumstances a softening in property prices is likely, and values appear to be back around 15 per cent compared to last year, though with so few sales, comparisons are imprecise. While a better payout forecast and the removal of plans for a capital gains tax may improve the outlook in spring, any recovery is likely to be slow and unspectacular.
South Island dairy
Even though the Fonterra payout is sitting between $6.50 and $7 per kilogram of milk solids, and interest rates have never been lower, the mood in the South Island dairy sector is cautious. In Southland, from a total of 17 sales in the 12 months to May, eight dairy farms sold for more than $7 million, ranging from $20,000 to $37,000 per hectare. Environmental compliance and bankers applying stricter lending criteria are subduing the desire of purchasers. Buyers and sellers do not currently agree on where property values lie. Canterbury sales are so scarce that conclusions about pricing trends are meaningless. Meanwhile, for those completed Southland sales, values have decreased by up to 15 per cent. As more vendors accept that values have softened, dairy farm listings should rise in the spring, with sales to follow.
Viticulture
A difficult grape harvest, due to the extreme drought conditions that affected Marlborough during the summer, resulted in production for Wairau Valley growers dropping by as much as 15 per cent. Vineyards without reliable irrigation suffered severely restricted fruit yields. Awatere growers fared better, with good flowering and harvest conditions resulting in a very satisfactory season. Consequently, autumn sales of viticulture properties have been slower than in recent years, with smaller blocks proving particularly difficult to sell. Restrictions around supply contracts, where a property is already tied to a specific winery, are constraining some sales. In other instances, vendor price expectations are out of line with those of purchasers, while elsewhere overcapitalisation of houses on smaller vineyards is holding back purchasers. A shortage of root stock for planting also means new viticulture development is going to be less than in recent years.
Kiwifruit
While premium gold kiwifruit orchards are changing hands for $1.2 million per canopy hectare, few are on the market as growers are focused on this season's harvest. Beyond that, generous export returns and bank interest rates falling short of the crop's return on investment potential will deter orchardists from offering property. Zespri granted its annual quota of new licences for gold kiwifruit in early May. Licences were markedly over-subscribed. One significant autumn listing was a 44.21 canopy hectare Galatea orchard. With optimal soils, climate and altitude and excellent scale, it ranks as one of the country's best kiwifruit properties. Comprising 35.82 canopy hectares in G3 Sungold and the balance in Hayward Green, the orchard was offered for sale by tender in May, with bids closing in late June. This listing attracted considerable attention, and its sale will be keenly monitored.
Pipfruit and Stonefruit
Although global markets for pipfruit and stonefruit are flourishing, and this season's harvest was generally satisfactory, few orchard sales of any significance took place during the autumn as growers opt to reap the export returns rather than capitalise on demand for land. Corporates in Hawke's Bay are still seeking property to lease and the number of new trees being planted is increasing every year. Large areas are coming out of process cropping, into a range of licenced apple varieties, though demand for new orchard land remains unmet. A large investor with overseas backing has bought 130 hectares in Central Hawke's Bay, intending to create tracts of apple orchards in a district outside the traditional pipfruit heartland. Unlike in some other horticulture districts nationwide, residential development is generally not taking good Hawke's Bay pipfruit and stonefruit land out of production, at least, not at present.
Cropping
None of Mid Canterbury's premium arable farms sold during the autumn. Although values have softened from the purchasers' perspective, vendors are not yet prepared to drop the asking price below the $46,000 to $50,000 per hectare that was the benchmark last season. Increasingly restrictive environmental stipulations are dissuading farmers, and their financial backers, from purchasing any cropping land offered to the market. While farmers take time to become more attuned to strict monitoring of inputs and greater care in the management of nitrate leaching, sales will remain challenging to negotiate. Some of Mid Canterbury's most keenly sought after arable farms will be listed for sale from September on. For reasons of environmental compliance, however, these will need to continue with their present farm use, or be subject to a discount, in order to sell.
Forestry
Demand from China and India for logs, as well as domestic construction, underpins a healthy market for mature forests, which are selling between $25,000 and $30,000 per hectare, with premium quality forestry up to $40,000 per hectare. A 390 hectare South Otago property, with trees maturing over the next five years and 340 hectares available for re-planting, attracted strong interest following its late autumn listing. Bareland 20 to 100 hectare blocks suitable for forestry are selling between $5,000 and $7,000 per hectare, though any winter listing will not be planted until next year due to a tree shortage. Changes signalled to the New Zealand Emissions Trading Scheme are set to raise the value of otherwise unproductive or marginal rural land. So far, this is having more impact on the North Island rural property market than in the South.