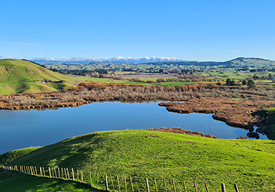 Property Express: Hawke's Bay cropping and finishing property 'one of the region's best'
September 2020
An immaculate Hawke's Bay property, complete with two lakes, is on the market for the first time in 32 years, providing new owners with exceptional versatility of land uses.
A 420 hectare farm, Kautuku, situated 10 kilometres west of Hastings, is presently used for cropping and finishing.
Paul Harper and Doug Smith of PGG Wrightson Real Estate, Hastings are selling the farm. Paul says Kautuku's contours, fine soils and outstanding presentation give it outstanding appeal.
"This property is in excellent heart. For new owners its options are unlimited. Our vendors have grown a myriad of crops, including onions, potatoes, carrots, tomatoes, maize, sweetcorn, barley, squash, capsicum and grass silage. Given the highly prized Twyford soils, with irrigation consents, a large-scale orchard is entirely viable.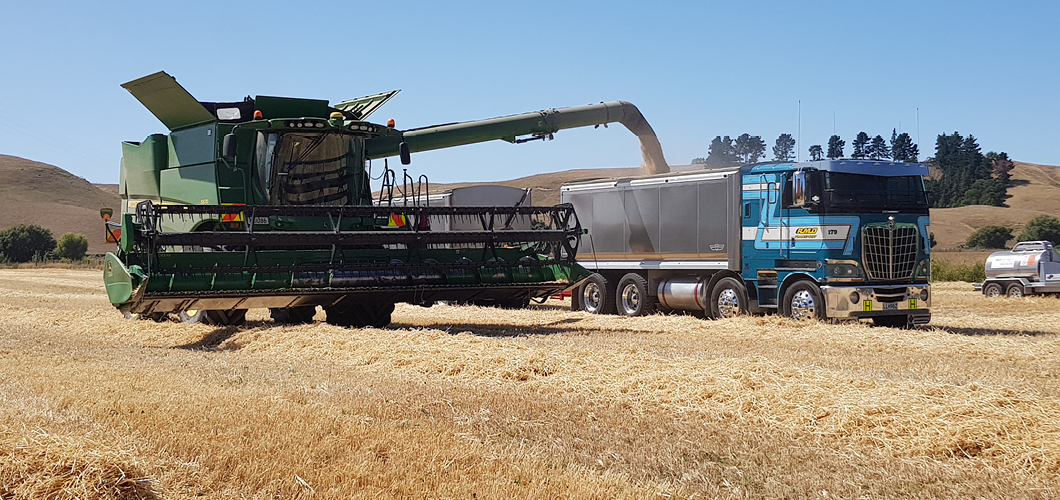 "Easy rolling hills are ideal for winter lamb trading, complimenting the new grass paddocks on the flats. Kautuku's proximity to the twin cities, with good road access available on both sides of Taihape Road, and a choice of five current titles, make subdivision for lifestyle blocks an opportunity potential purchasers may find irresistible.
"Coupled with Kautuku's excellent infrastructure and pumped bore water for stock and irrigation, also complimented by the Ohiwia stream, this farm's mix of land classes, location and presentation make it one of the region's best," he said.
Two lakes further enhance the property's aesthetics.
"Fully contained Kautuku lake is a fantastic home for water fowl, well planted and surrounded by lovely house sites, while Lake Rununga sits on the farm's southern boundary, and is part owned by one of the titles," said Paul Harper.
Farm infrastructure includes a four-stand woolshed with large attached sheep yards, a centrally located covered race with a three-way drafter, a large gable workshop with mezzanine floor and pit plus attached four-bay and two-bay implement sheds, Te Pari cattle yards, a second large set of sheep yards and 31 hectares of deer farm with shed and yard. A three-bedroom 1950s cottage with attached single garage is located at the front of the farm.
Kautuku is presented to the market by tender, with offers closing at 4pm on Thursday 20 October.
View the property listing here >
Rural Sales Consultant
M 027 494 4854
paul.harper@pggwrightson.co.nz
Rural Sales Consultant
M 027 494 1839