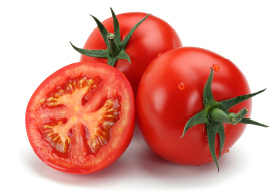 Property Express: Northland's strengthening horticulture potential
September 2020
Changing land use in Northland is firmly focused on horticulture. Kiwifruit and avocados are at the forefront, though its warm, moist climate mean other crops are also being tested.
PGG Wrightson Real Estate Northland Sales Manager John Duder says the region offers growers numerous options.
"Over the past few years avocados have taken off, with several large developments, including a series of dairy farms conversions. That trend has levelled off, for now at least; trees are growing and the development curve has flattened.
"More recently, kiwifruit has come back into the region at a greater scale, including a good Kerikeri dairy farm recently converted.
"Several niche crops are also appearing and expanding, including bananas, hazelnuts and macadamias. Unlike where other sectors have arisen, with several growers combining for specialised infrastructure, labour and pack houses, the popularity of our region's farmers markets provides an uncomplicated outlet for some products. They are easily selling produce locally, avoiding spending time and effort creating economies of scale and securing export contracts," he said.
One significant recent Northland horticulture listing is a 9.27 hectare Dargaville tomato property. With 20 greenhouses growing tomatoes year round, fully automated oil heating, ventilation and fertigation systems, plus a self-contained processing plant for sorting, packing and dispatching the crop, and an excellent water source, it offers an ideal lifestyle-business balance.
Mark Robinson, Fruitfed Supplies Northland Area Sales Manager says horticulture development depends on the cost of suitable land, the availability of water for irrigation, and sourcing nursery stocks to establish new planting.
"In and around Kerikeri, planting trends are predominantly towards kiwifruit, while avocados are to the fore in the Far North.
"Several water storage projects planned or under way, including by local government, iwi and private developers, are expanding opportunities for growers, and will open up more land for horticultural activities. Dams are planned for Kaikohe, the Far North and Kaipara.
"Development is funded by private investors, and larger corporate or syndicate investment. Significant iwi development is also indicated following land settlements," he said.
John Duder said new development will fuel further growth, strengthening the region's horticulture potential in the next few years.
Northland Sales Manager
M 027 281 0654